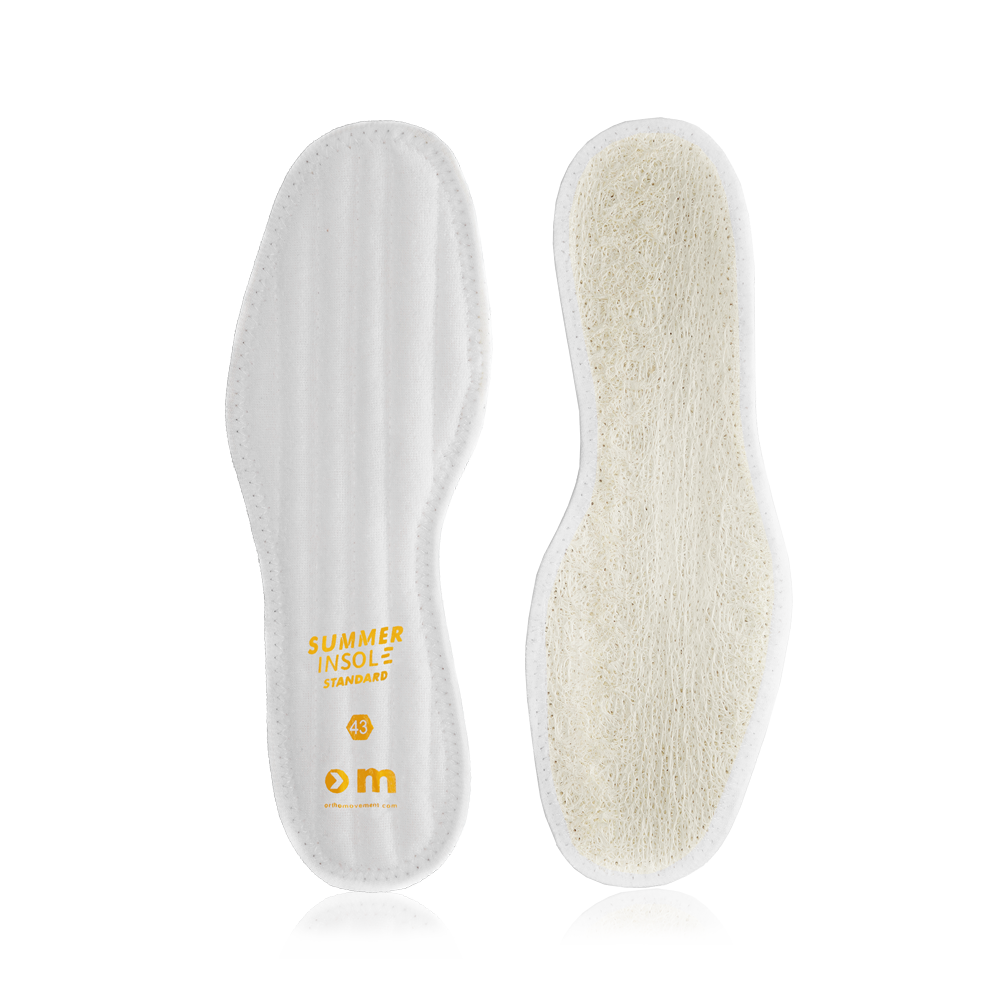 Standard Summer Insoles
Don't let hot weather ruin your performance

Don't let hot weather ruin your performance. Summer Insole Standard by OM is designed for warm weather, providing both a fresh and cooling experience, making them the perfect insole replacement during hot days. These insoles are Eco-Friendly, created with coconut and recycled cotton terry, ensuring a sustainable and natural solution for your needs.






Key Features

Cooling Material: The cotton terry keeps the feet fresh and cool, while the coconut material breathes well and provides natural cushioning.


Top Cover: The top cover minimizes the risk of chafing and blisters, providing additional comfort and protection.


Customizable Fit: Cut along the edge to the required size, and use your original insole as a template for a snug and tailored fit.


Adaptation: Remove existing insoles from your shoes and place your new Summer Insole Standard by OM to ensure the correct size. If necessary, trim with scissors. Gradually increase the use of your new insoles as your body may experience new load patterns.


Cleaning & Care: Clean with lukewarm water and soap. Dry at room temperature. Do not wash in a washing machine.



Our Summer Insole Standard by OM is designed with your comfort and performance in mind. The Eco-Friendly materials provide natural cushioning, reducing the stress on your feet and joints, and helping you maintain better posture. The insoles are durable and long-lasting, and you can replace them when they show signs of wear and tear.




Size Information

Available in sizes EU35-46, our Summer Insole Standard by OM fits most shoe sizes. Refer to the size chart image for more details.




Satisfaction Guarantee

We're confident that you'll love our Summer Insole Standard by OM. That's why we offer a satisfaction guarantee. If you're not completely satisfied with your purchase, you can return it within 30 days for a full refund. Learn more about our guarantee here.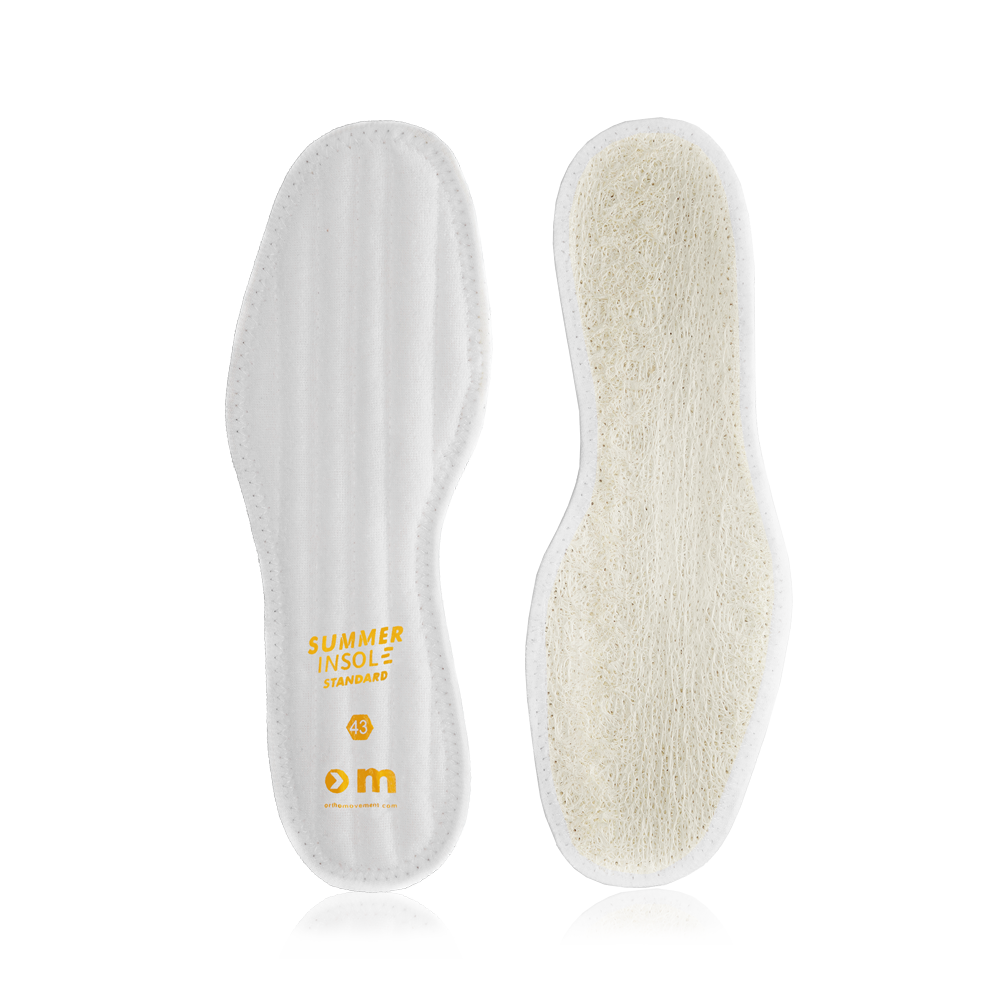 This product has no reviews yet.