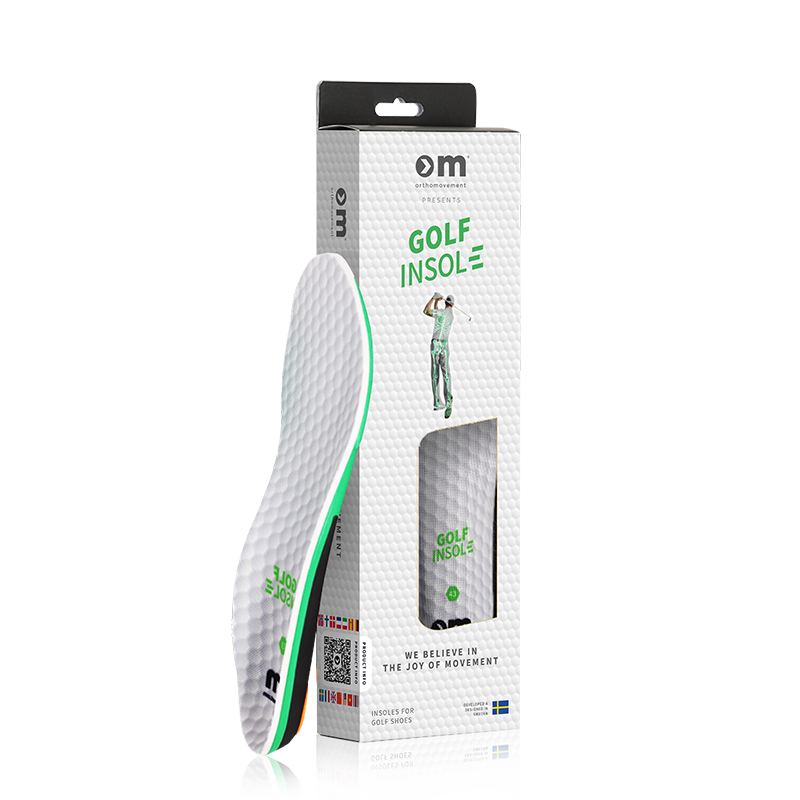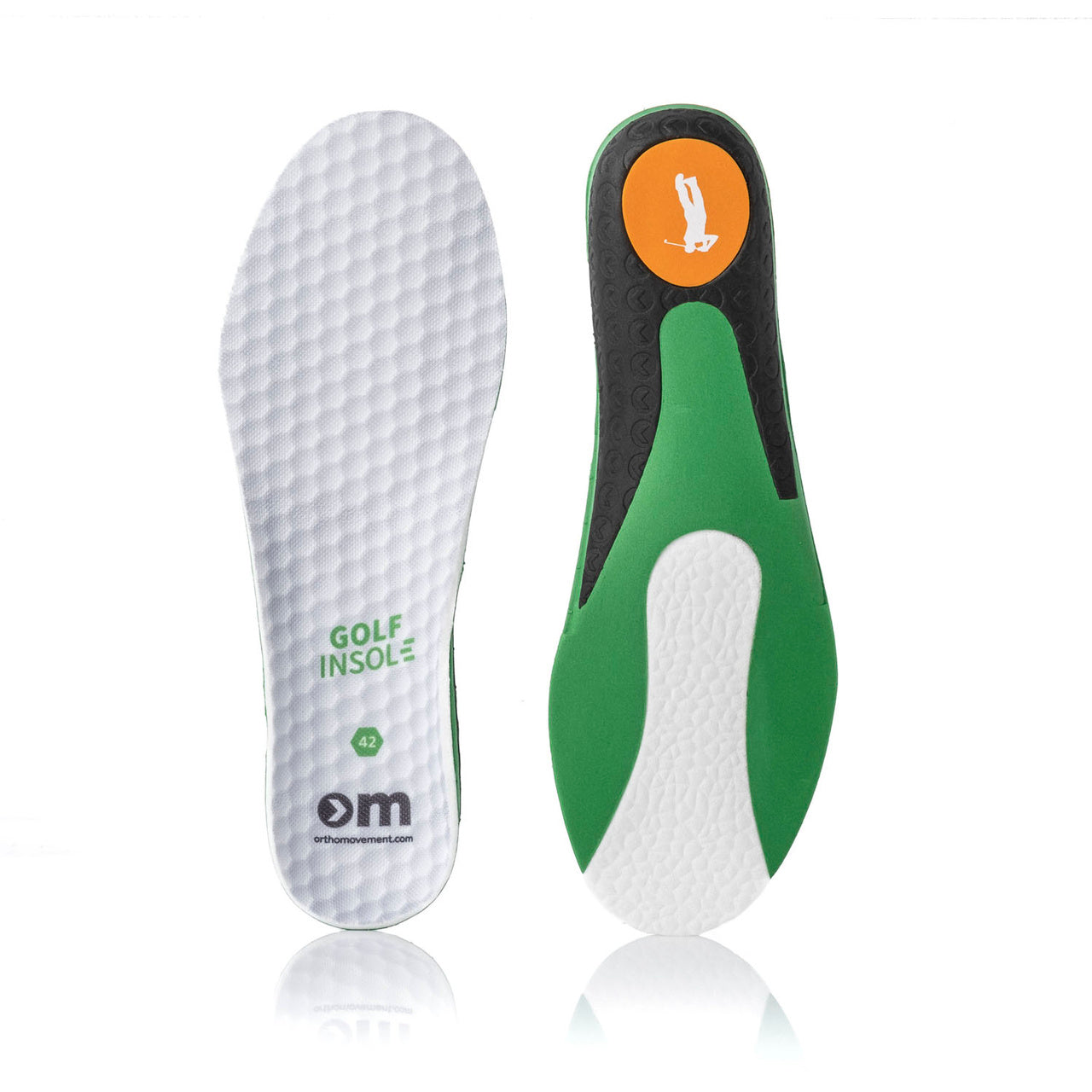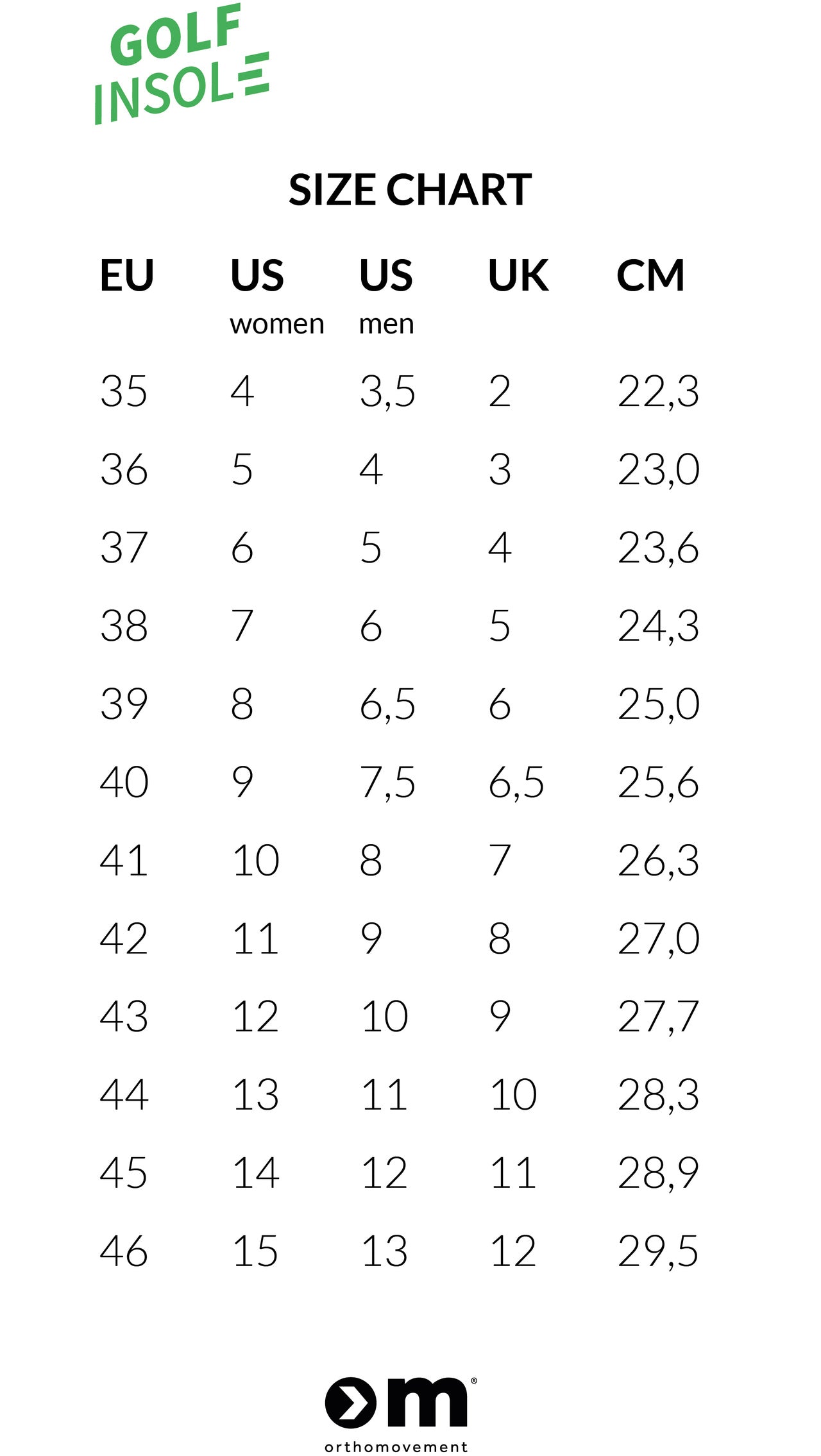 Golf Insoles
At OM, we're passionate about helping you feel your best while enjoying your favorite activities

At OM, we're passionate about helping you feel your best while enjoying your favorite activities. That's why we've designed our Golf Insoles to provide unparalleled support and stability on the course. Whether you're an experienced golfer or just starting out, our insoles can help you achieve greater balance, power, and accuracy.




Key Features

Balance and Stability: Our Golf Insoles are specially designed to promote balance and stability during your swing, helping you achieve more accurate shots and longer drives.
Reduced Fatigue: Pronation and supination can cause muscle fatigue during your golf game. Our insoles correct these movements, reducing fatigue and helping you stay focused on the moment.
High-Bounce Performance: Our insoles are made from firm yet lightweight materials that offer high-bounce performance, providing extra energy return with every step.
Shock Absorption: With a shock-absorbing zone and stabilizing materials, our Golf Insoles reduce stress on your joints and muscles, providing comfort and support throughout the game.
Customizable Fit: Our insoles can be easily trimmed to fit your shoes perfectly, using your original insole as a template.




The Benefits of Golf Insoles

OM's Golf Insoles offer more than just comfort and support. They're designed to help you perform your best on the course and enjoy the game to its fullest:

Reduce muscle fatigue and stress on joints, allowing you to play longer and more comfortably.
Improve balance and stability, leading to more accurate shots and longer drives.
Provide a high-bounce performance, returning energy to your step and reducing strain on your feet and legs.
Offer shock absorption, reducing the risk of injury and providing comfort and support throughout your game.
Minimize motion inside the shoe, providing more power to the clubhead and reducing the chance of slipping or imbalance during your swing.




Adaptation and Care

Remove existing insoles from your shoes.
Place new Golf Insoles in shoes to ensure the correct size. If necessary, trim with scissors. Tip: Use your original insoles as a template.
Gradually increase the use of your new Golf Insoles as your body may experience new load patterns.
Cleaning & Care: Clean with lukewarm water and soap. Dry at room temperature. Do not wash in a washing machine.
Life Span: Replace insoles after 6-12 months or when signs of wear are visible.




Size Information

Available in sizes EU32-49. See the size chart image for more details.




Satisfaction Guarantee

Our Golf Insoles are covered by our satisfaction guarantee. Learn more about it here.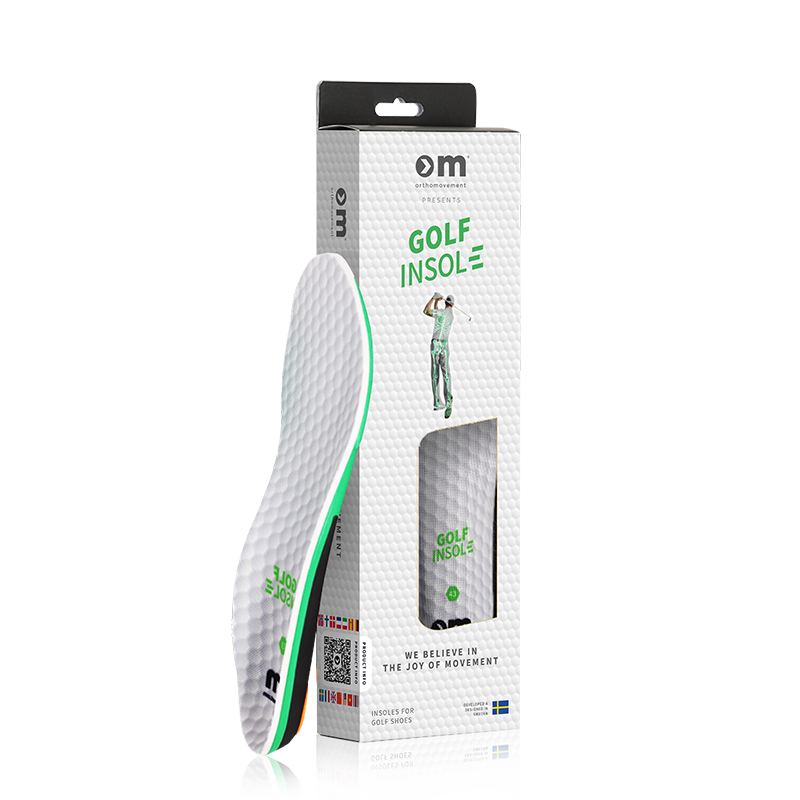 This product has no reviews yet.