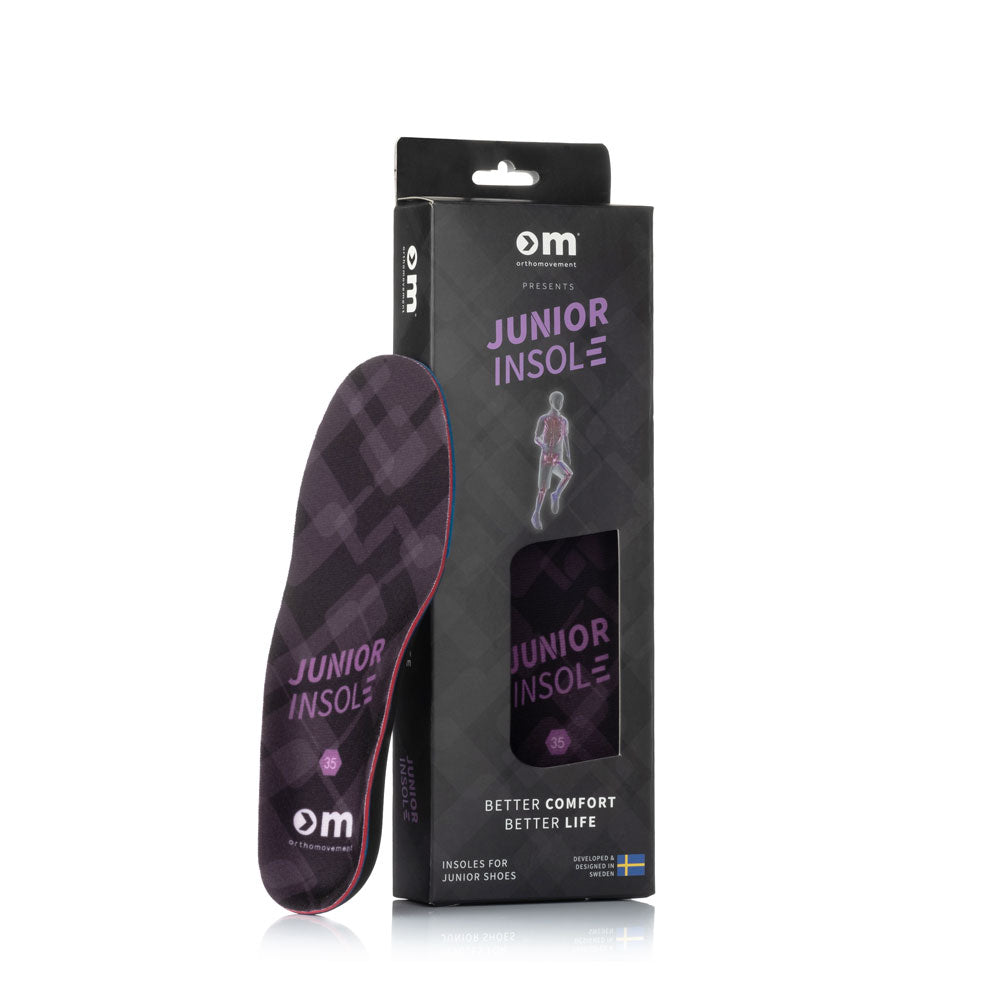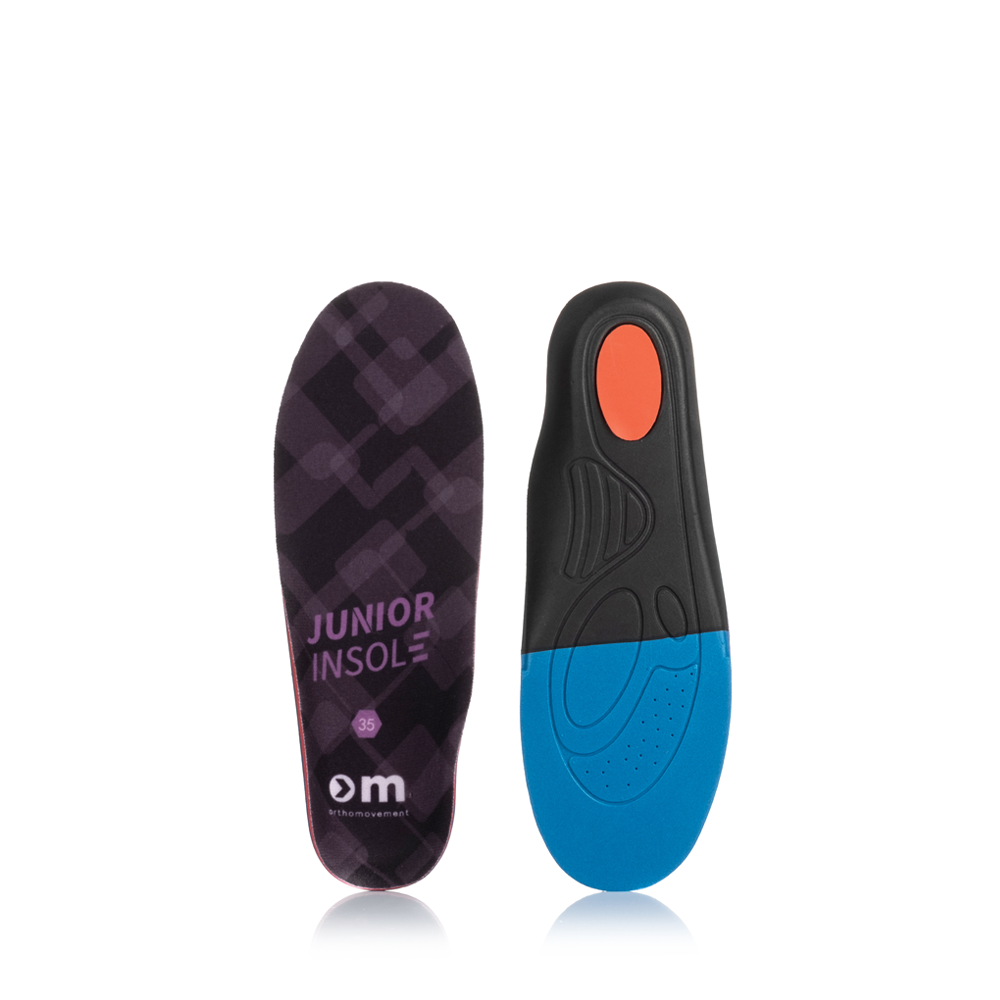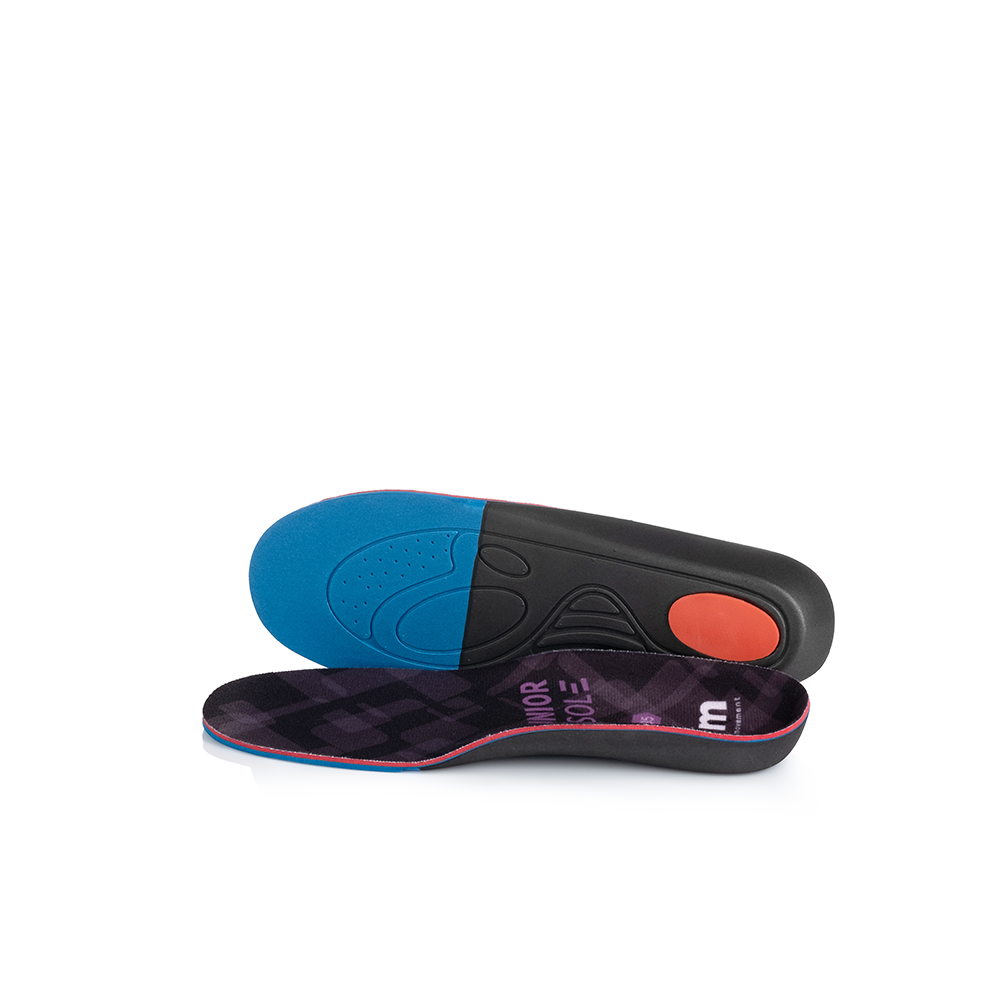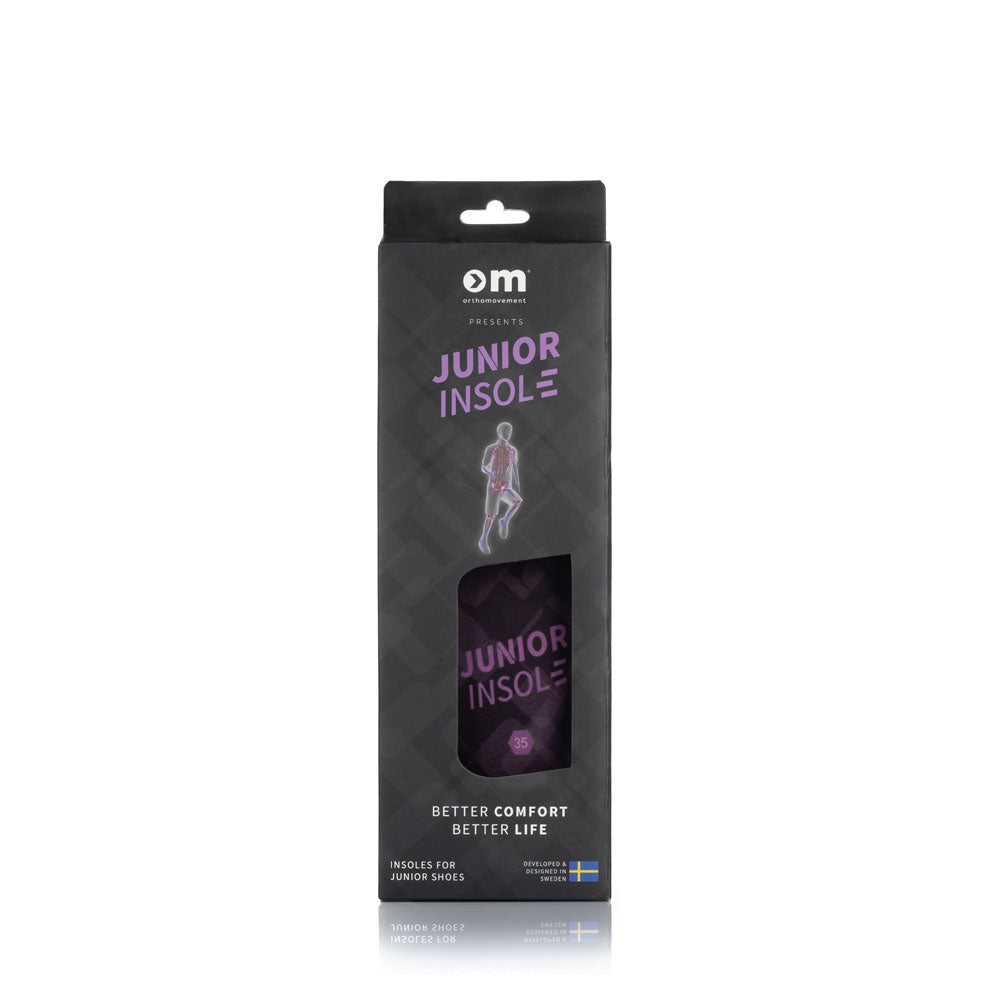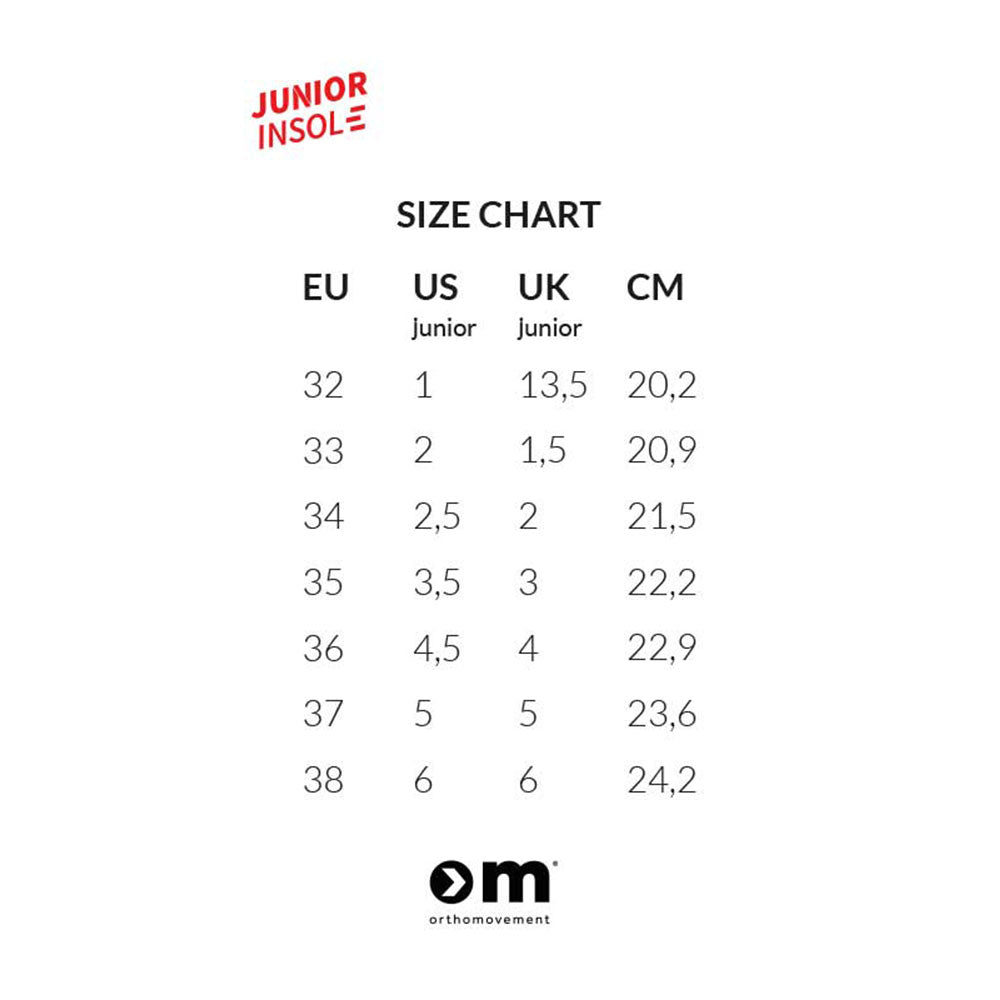 Junior Insoles
Junior Insoles are specifically designed to cater to the soft, fragile, and flexible feet of children and young teenagers

Junior Insoles are specifically designed to cater to the soft, fragile, and flexible feet of children and young teenagers. Our insoles combine 30 years of orthopedic research with innovative materials to provide optimal support, relief, and shock absorption for different activities. Whether your child is active in school or loves to play sports, our insoles align their movements and provide better conditions for enhanced performance and enjoyment.






Key Features

Top Cover: Minimizes the risk of chafing and blisters.


Medial Arch Support: Uniquely designed longitudinal footrest support accommodates various foot types.


Anatomic Heel Cup: Distributes pressure under the heel, reducing load by contracting the heel's fat pad and reinforcing its natural function.


Shock Absorbing and Stabilizing Material: E.V.A material provides extra support and shock absorption, reducing rotational forces.


Shock Absorbing Zone: Unique shock absorbing zone reduces the load on the heel.


Personalize Your Insole: Trim to the required size using the original insole as a template.



Junior Insoles are designed to provide your child with the best possible fit. Follow these instructions for proper adaptation and care:

Remove the existing insoles from your shoes.
Place your new Junior Insoles in your shoes to ensure the correct size. If necessary, trim your new Junior Insoles with scissors if they don't fit. Tip: Use your original insoles as a template!
Gradually increase the use of your new Junior Insoles, as there may be new load patterns on your child's body.
Cleaning & Care: Clean with lukewarm water and soap. Dry at room temperature. Do not wash in a washing machine.
Life Span: Replace insoles after 6-12 months or when signs of wear and tear are visible.




Size Information

Junior Insoles are available in sizes EU32-38. See the size chart image for more details.




Satisfaction Guarantee

At OM, we stand behind our products and want our customers to be satisfied with their purchase. Junior Insoles are covered by our satisfaction guarantee. Learn more about it here.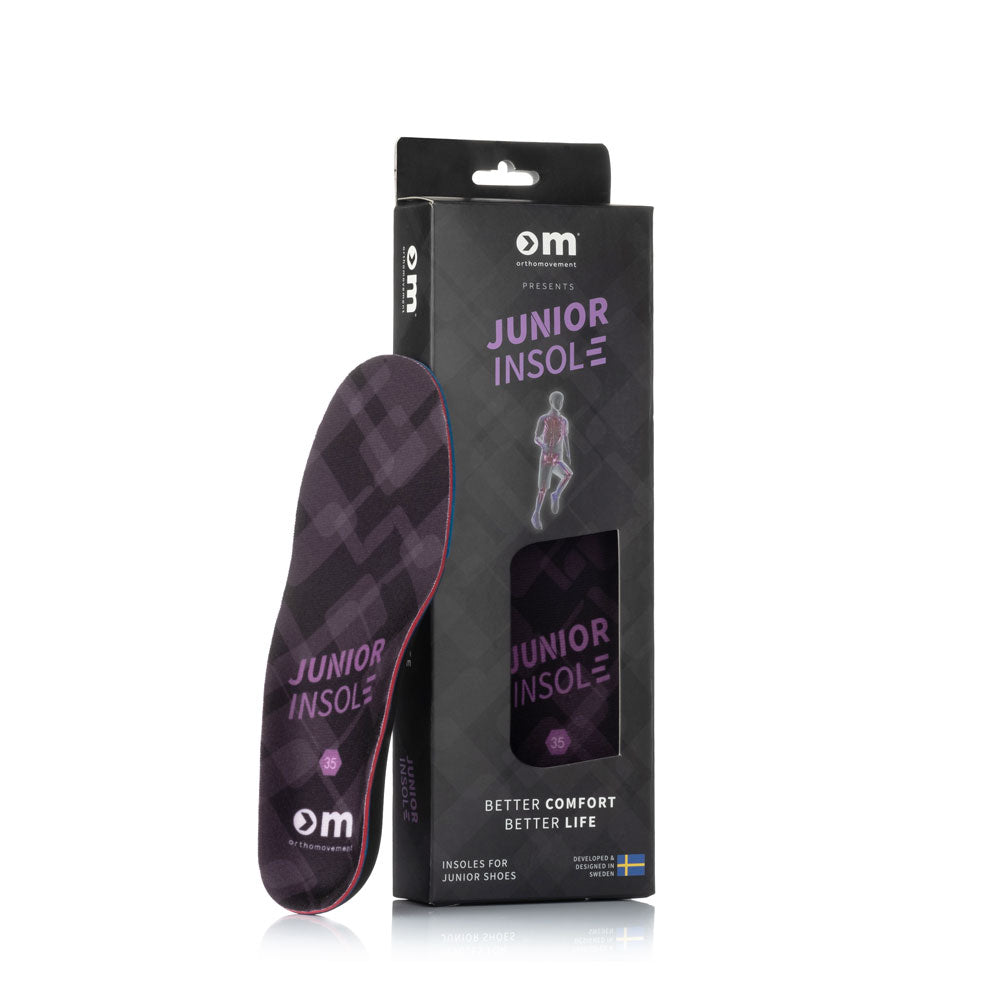 This product has no reviews yet.