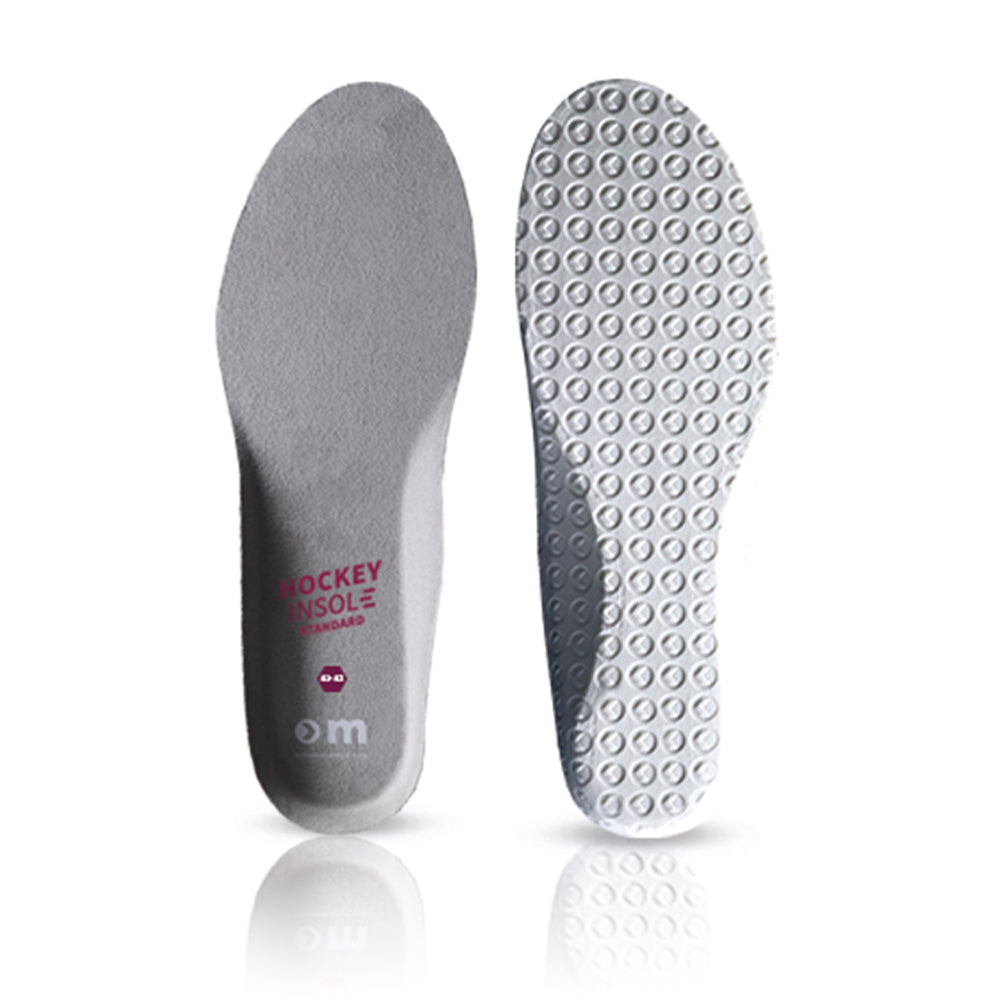 Standard Hockey Insoles
Upgrade your hockey skates with OM Hockey Insole Standard – designed to provide superior comfort, shock absorption, and relief distribution while minimizing the risk of chafing and blisters

Upgrade your hockey skates with OM Hockey Insole Standard – designed to provide superior comfort, shock absorption, and relief distribution while minimizing the risk of chafing and blisters. Our insoles are made of unique Polyethylene material that caters to the unique pressure and movement patterns of hockey players, ensuring better conditions for athletes of all levels. Say goodbye to worn-out, loose, or unpleasant-smelling insoles and step up your game with OM Hockey Insole Standard, available in sizes EU35-46.






Key Features

Enhanced Comfort: The unique Polyethylene material provides both relief and comfort, reducing fatigue and improving performance on the ice.
Personalized Fit: Cut along the edge to the required size, and use your original insole as a template for a perfect fit.
Minimized Risk of Chafing and Blisters: The top cover is designed to minimize the risk of chafing and blisters, ensuring maximum comfort and protection during intense games.
Long-Lasting Durability: Replace your insoles every 6-12 months or when signs of wear and tear are visible for optimal performance and longevity.
Easy Care: Clean with lukewarm water and soap, and dry at room temperature – do not wash in a washing machine.




How to Use

Remove existing insoles from your skates.
Place new OM Hockey Insole Standard in your skates to ensure the correct size. If necessary, trim with scissors. Tip: Use your original insoles as a template.
Gradually increase the use of your new insoles as your body may experience new load patterns.




Satisfaction Guarantee

We stand behind the quality and performance of our products. If for any reason you are not satisfied with your purchase, we offer a satisfaction guarantee. Learn more about it here.




Size Information

OM Hockey Insole Standard are available in sizes EU35-46, in double sizes. See the size chart image for more details.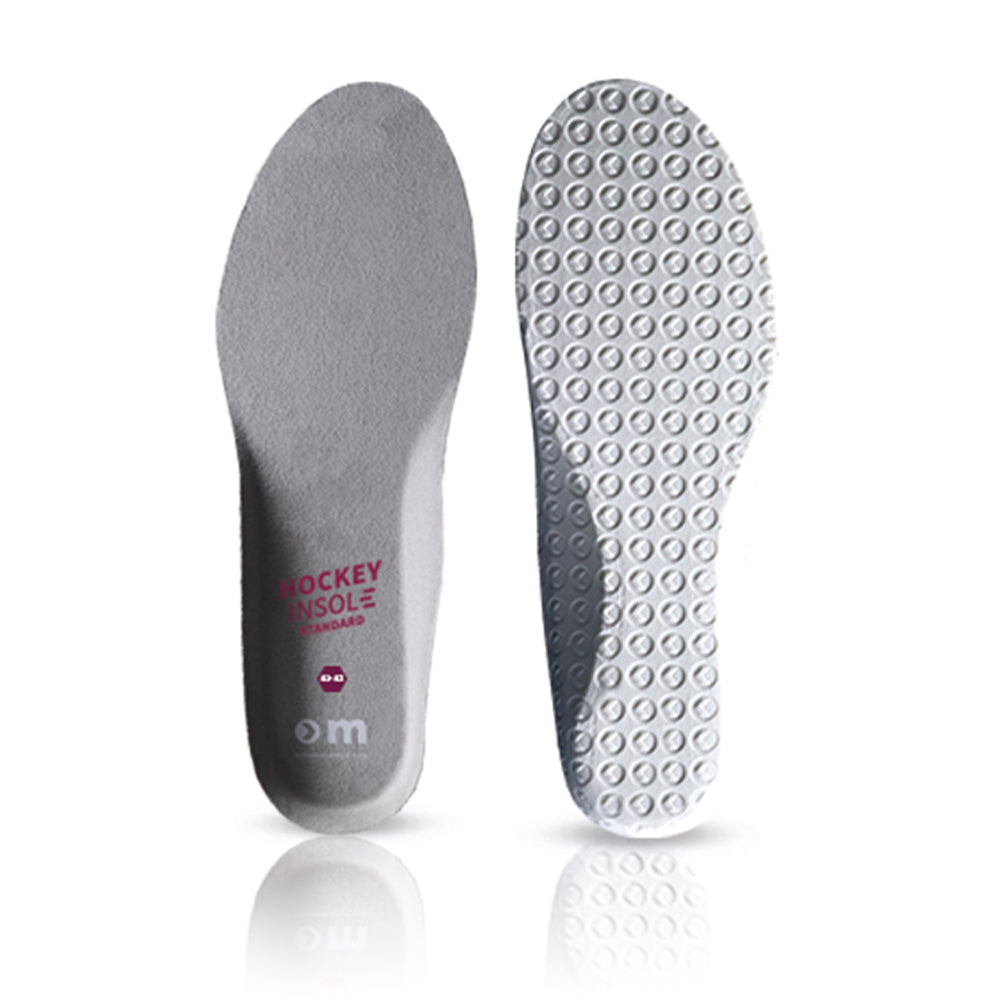 This product has no reviews yet.