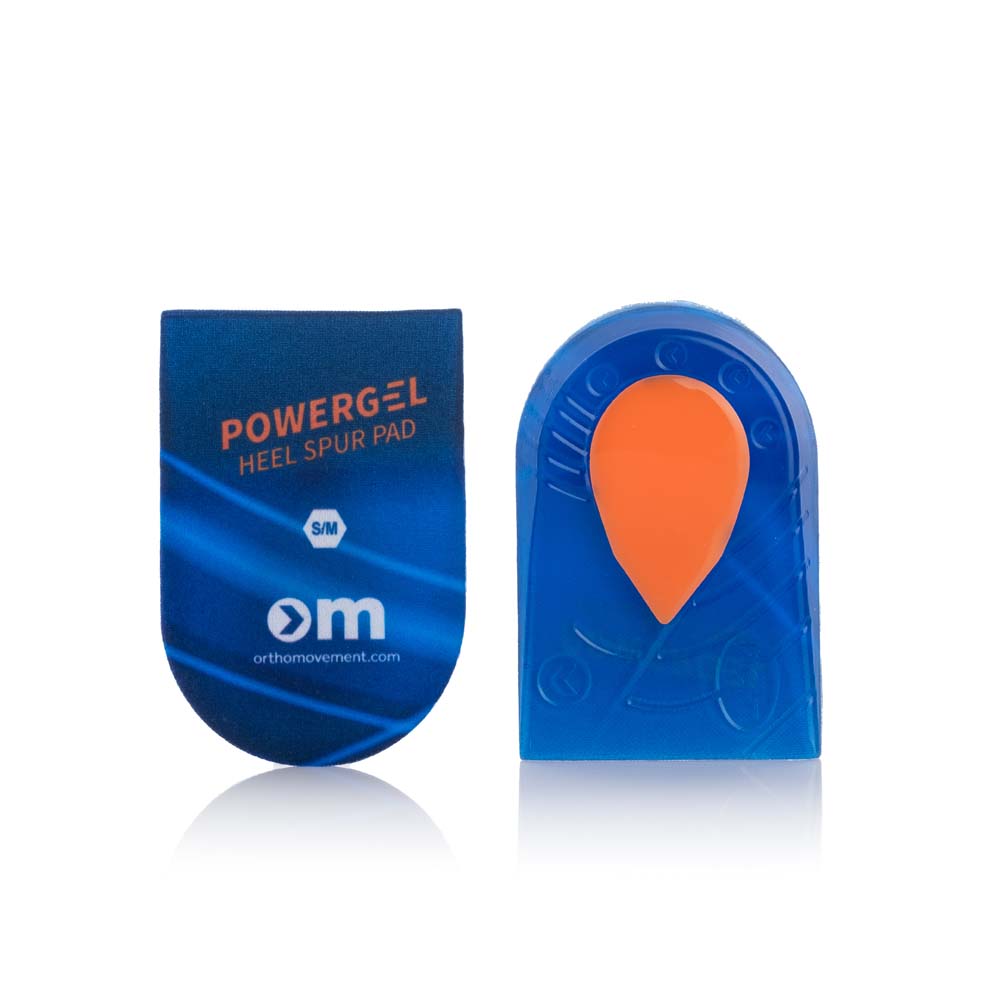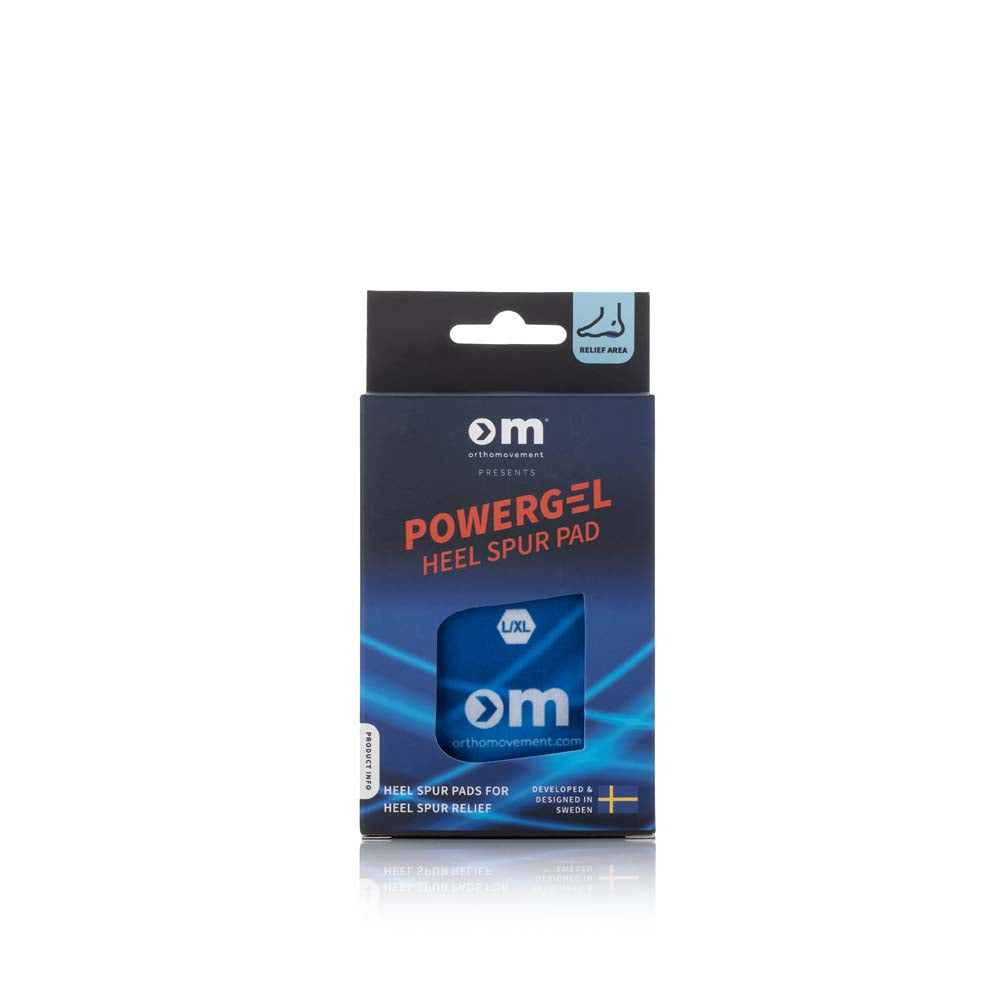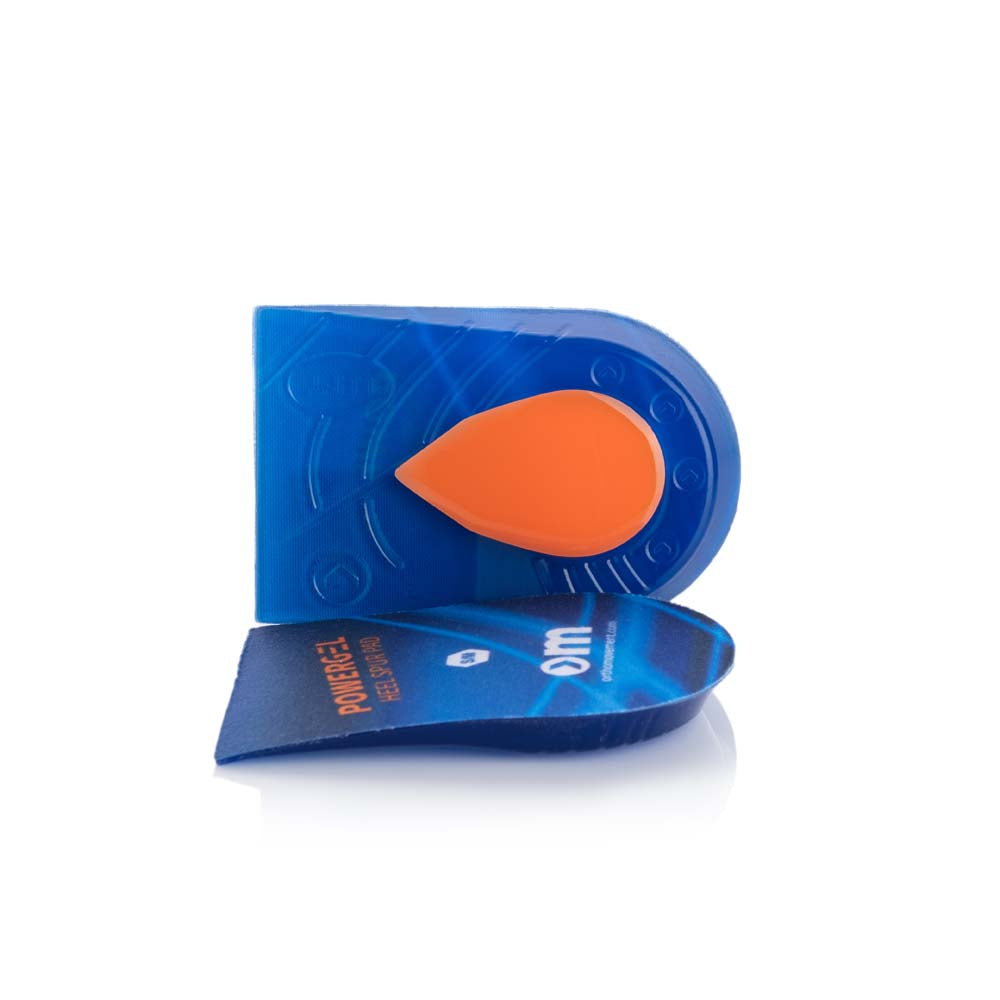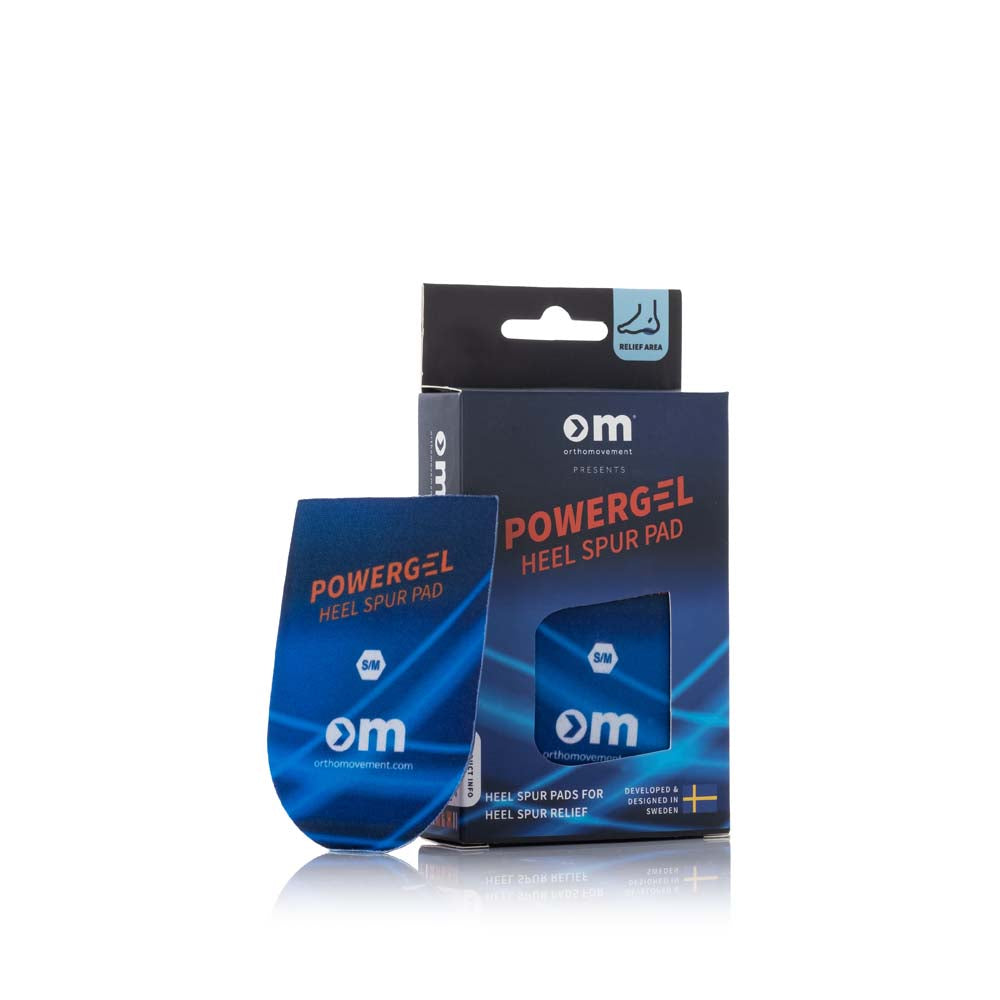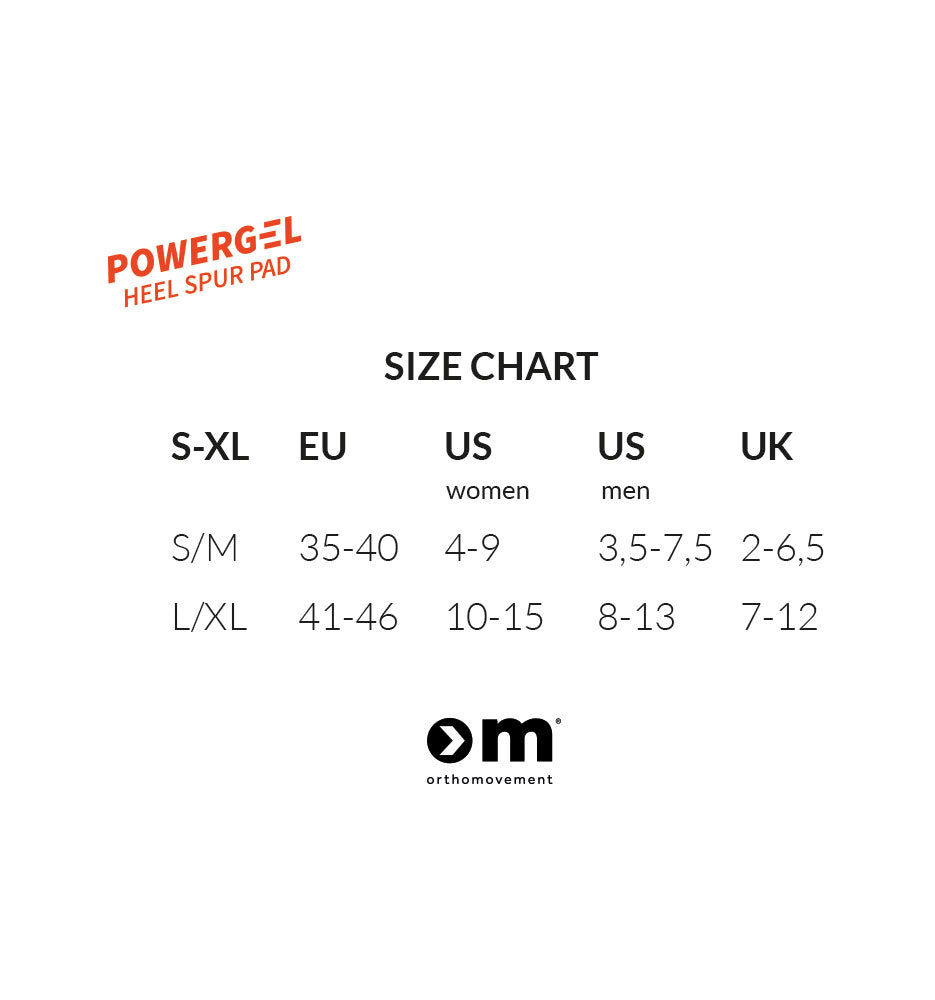 Powergel Heel Spur Pad
The Powergel Heel Spur Pad, developed with OM technology, effectively absorbs shocks and reduces excessive pressure on your heel, joints, and bones. Whether you're suffering from plantar fasciitis or bone spurs, our heel spur pad can help provide the relief you need to get back on your feet.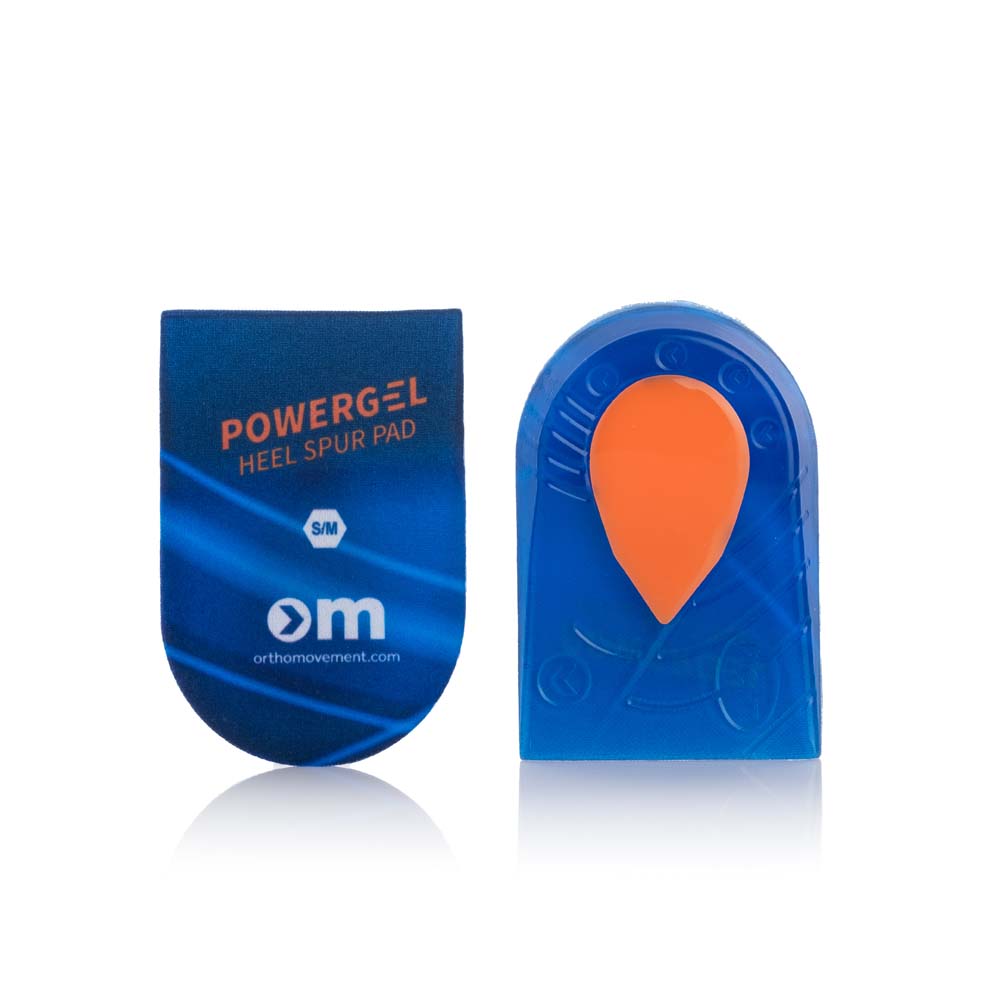 The power of gel
Get back to doing what you love with the Powergel Heel Spur Pad. Whether you're an athlete or simply someone who spends a lot of time on their feet, our heel spur pad can help reduce pain and discomfort, so you can keep moving forward.
OM Technology: Developed with Ortho Movement (OM) technology for effective shock absorption and pressure relief.

SUPER NYLEX® Top Cover: Made of high-quality, skin-sensitive fabric that minimizes the risk of chafing and blisters.

Bone Spur Function: Outer heel ring absorbs shock while inner circle gently accommodates injury by containing soft tissue around the heel. Relieves pressure on bone spur or in sensitive area of heel.

Bone Spur Mode: Remove the orange insert under the pad for extra relief.

Adaptation: Designed to provide effective support even on the inside of the wedge for relief against plantar fasciitis, and vice versa.
Remove the plastic film and insert the heel spur pad into your shoe, making sure it provides effective relief when walking and standing. It has a light adhesive surface that prevents it from moving around in your shoe. They are always used in pairs to relieve both the right and left sides simultaneously.
If the heel spur pad gets dirty and loses its sticky surface, it can be washed with lukewarm water and a mild soap solution.



Available in a range of sizes. See the size chart for more information.
Our satisfaction guarantee covers this product. Learn more about it here.
Our Powergel Heel Spur pad is CE and MD certified. Read more about it here (pdf).
This product is rated 4.0 of 5.0 stars.
It has received 1 review.