Tiếng Việt: Junior Insole Tech
TÍNH TƯƠNG THÍCHGỡ miếng đệm lót hiện tại ra khỏi giày đá bóng của bạn. Đặt miếng đệm Football Insole mới vào để đảm bảo kích cỡ vừa vặn. Nếu cần thiết, vành lại miếng đệm Football bằng kéo ...
착용하기먼저 청소년용 신발 안창 안에 있는 기존의 신발 안창을 빼세요. 새로운 저희 청소년용 신발 안창 제품을 신발에 넣어 싸이즈가 맞는지 확인하세요. 필요시에 신발과 안 맞을 경우 저희 제품을 가위로 다듬어 보세요. 팁: 기존에 신발에 들어 있던 안창을 견본으로 삼으세요. 새로운 저희 제품을 넣으신 다음에는 몸에 적응이 되도록 천천히 사용을 늘려가세...
ADAPTASITanggalkan insole yang sedia ada daripada kasut anak anda. Letakkan Junior Insole baru ke dalam kasutnya untuk memastikan saiznya betul. Jika perlu, trim Junior Insole baru itu dengan mengg...
适应性从您的鞋中取出现有的鞋垫。将新的初级鞋垫放入鞋内,确保尺寸正确。如有必要,在新的初级鞋垫尺寸不合适时,请用剪刀修剪鞋垫。提示:使用原有鞋垫作为模板!逐渐增加您的新初级鞋垫的使用次数,因为您的身体可能会有新的负荷模式。清洁和护理该产品不耐高温。您可以使用温水和肥皂清洁。在室温下晾干。不要在洗衣机里洗。使用寿命每6至12个月或当鞋垫出现磨损迹象时更换鞋垫。
วิธีใช้ นำพื้นในของรองเท้าเดิมออก จากนั้นใส่พื้นในสำหรับร้องเท้าผ้าใบเด็กคู่ใหม่เข้าไปเพื่อให้แน่ใจว่าใส่ได้พอดี หากจำเป็นต้องปรับขนาดให้ใช้กรรไกรตัดส่วนที่เกินออก ข้อแนะนำ - ใช้พื้นในของรองเท้าคู่...
ADATTAMENTORimuovere le solette attualmente presenti all'interno delle proprie scarpe. Inserire le nuove Junior Insoles all'interno delle scarpette per verificare che la misura sia corretta....
ADAPTACIÓNRetire las plantillas originales de los zapatos. Coloque las Junior Insoles nuevas en los zapatos para asegurarse de que tienen el tamaño adecuado. Si es necesario, recorte las Junior Ins...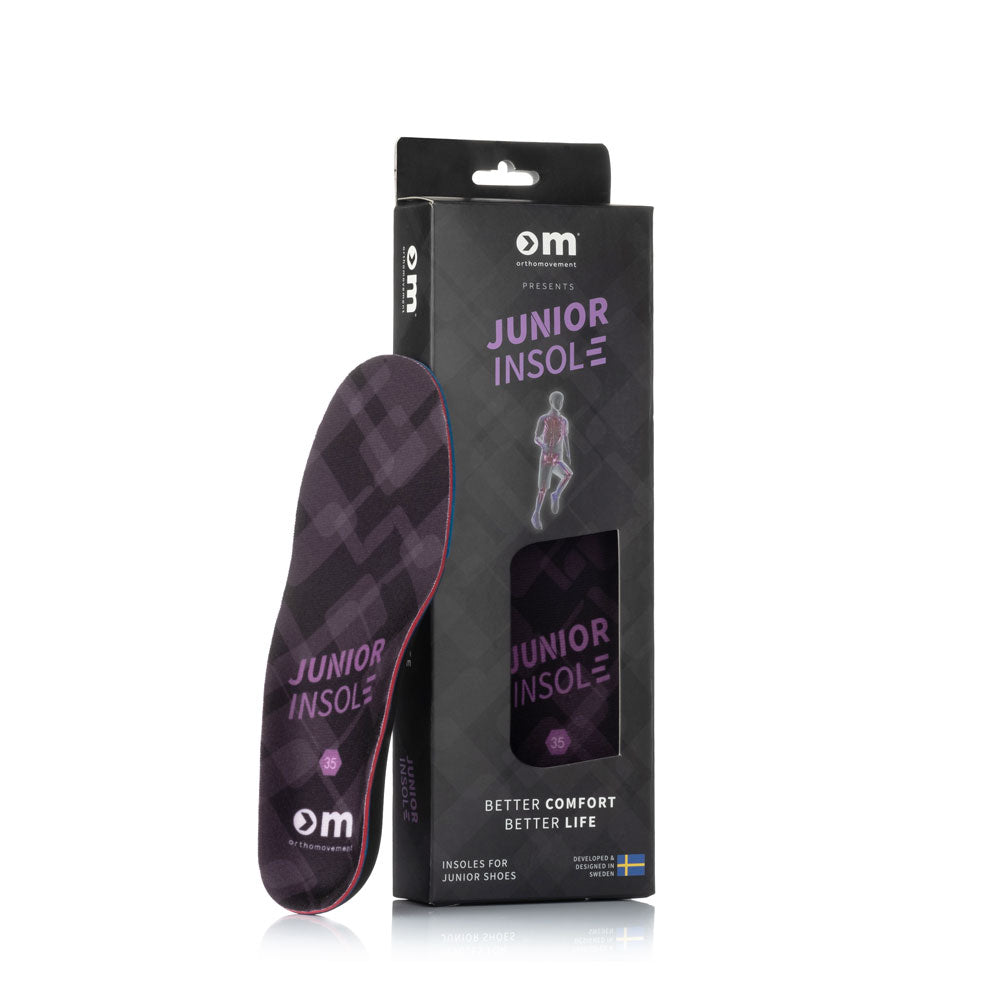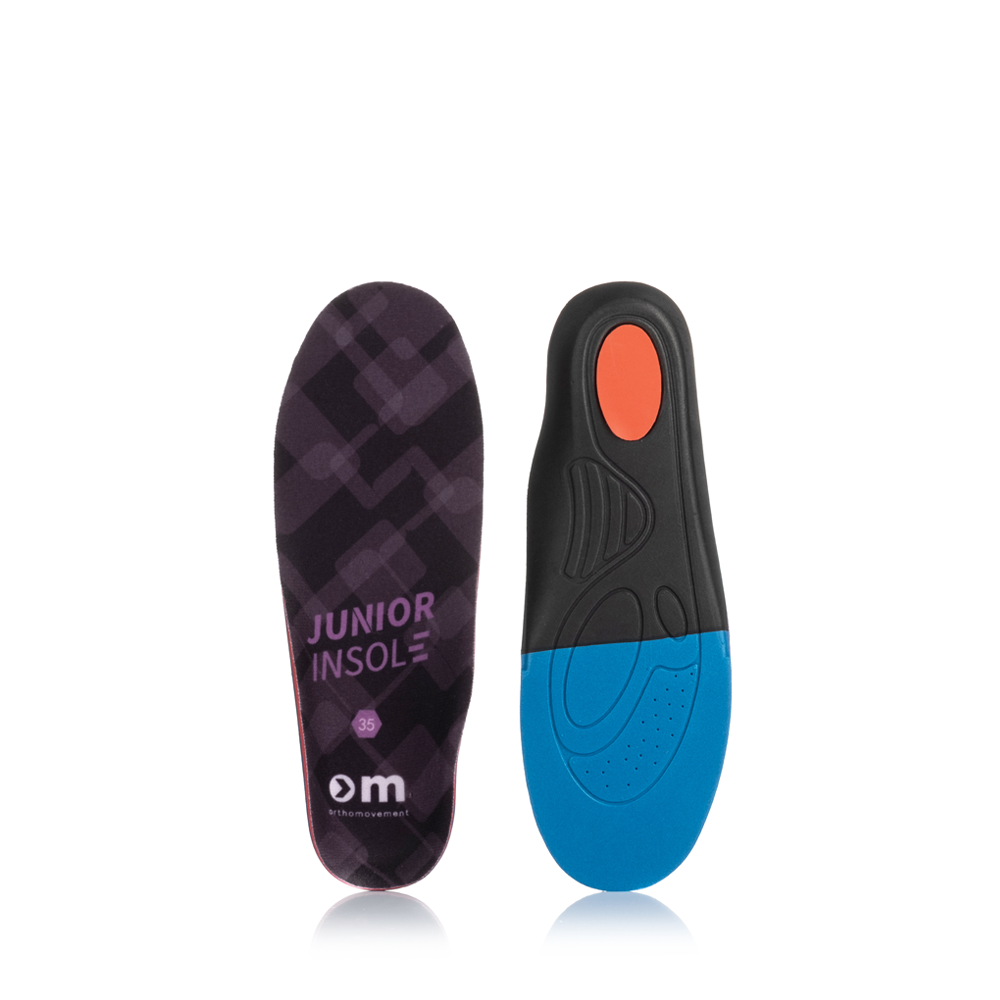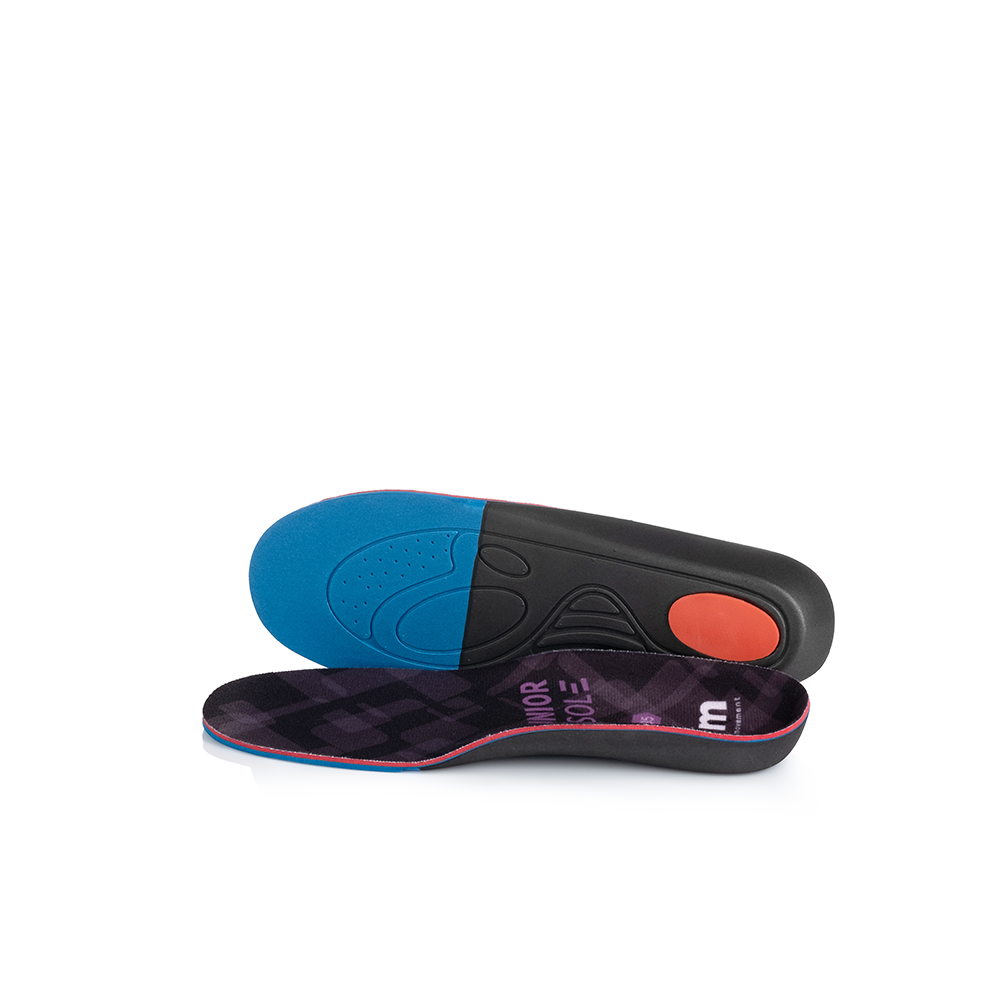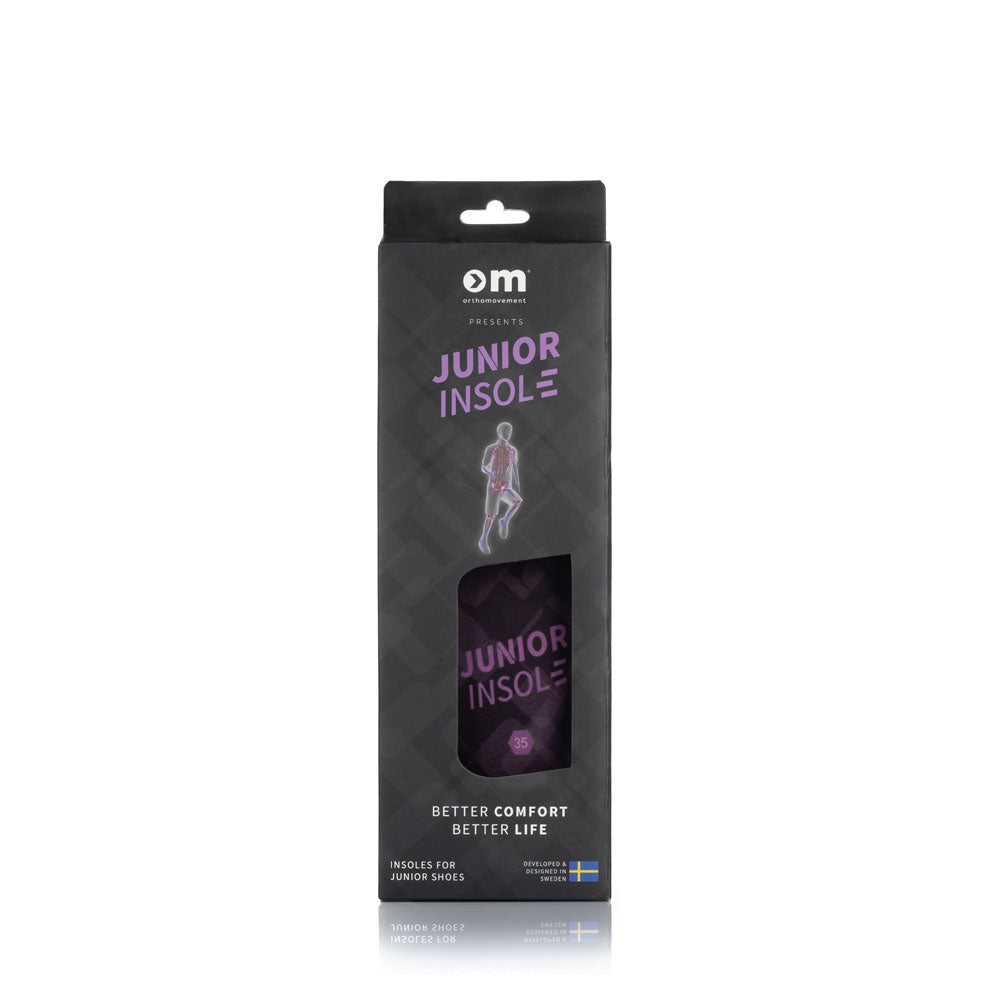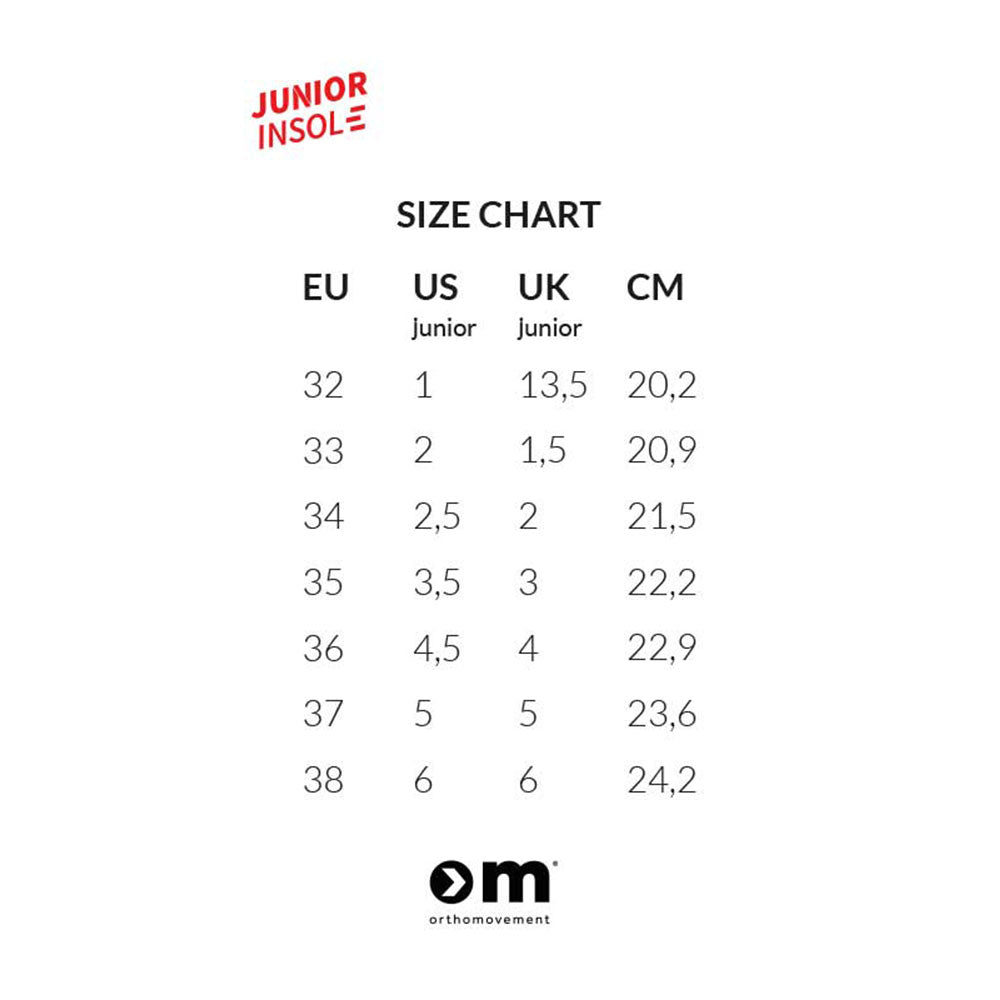 ---
Junior Insole with its increase design for stability, relief and shock absorption is adapt for children and young teenagers since their feet are soft, fragile & flexible, specially the heel part.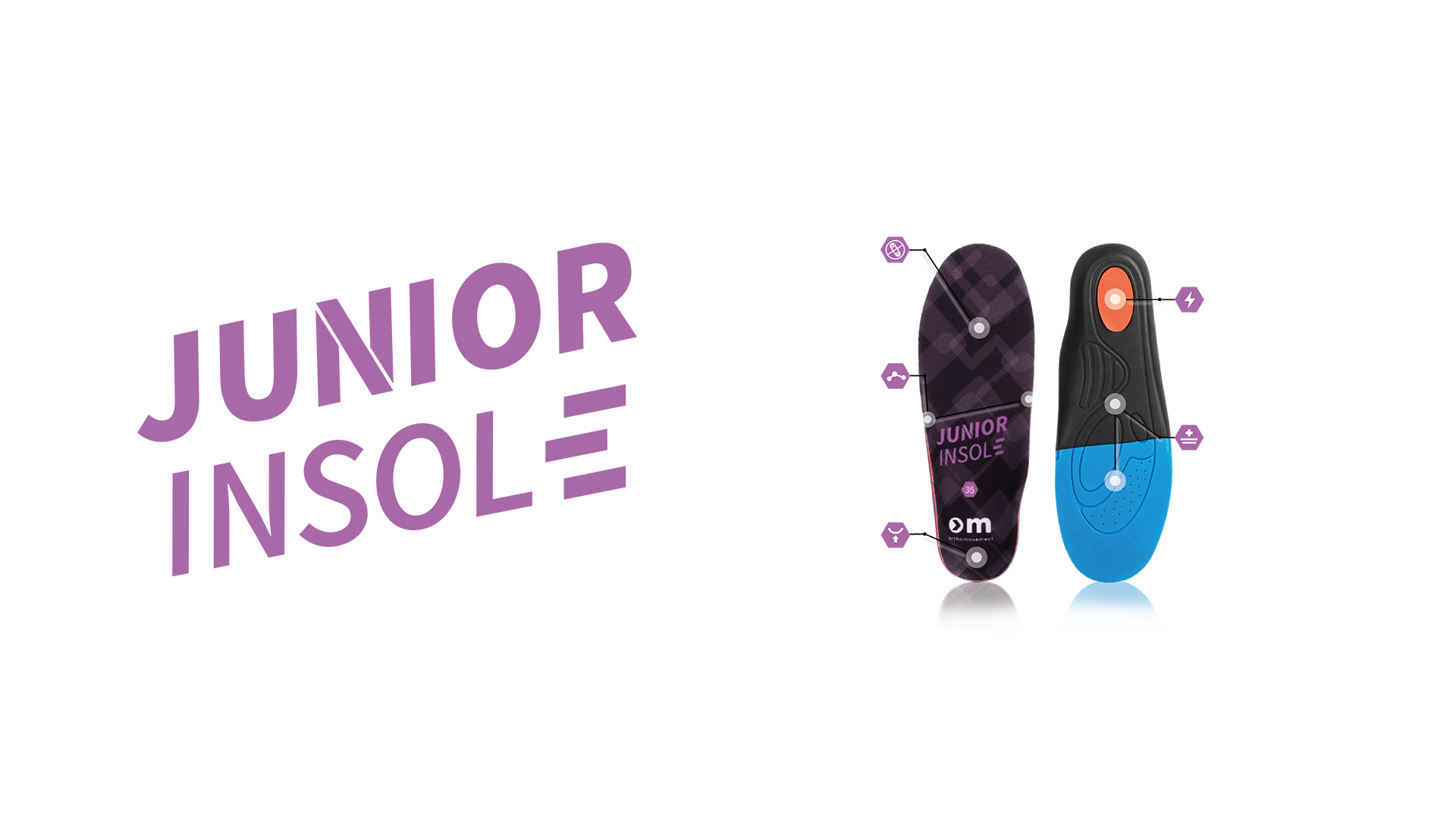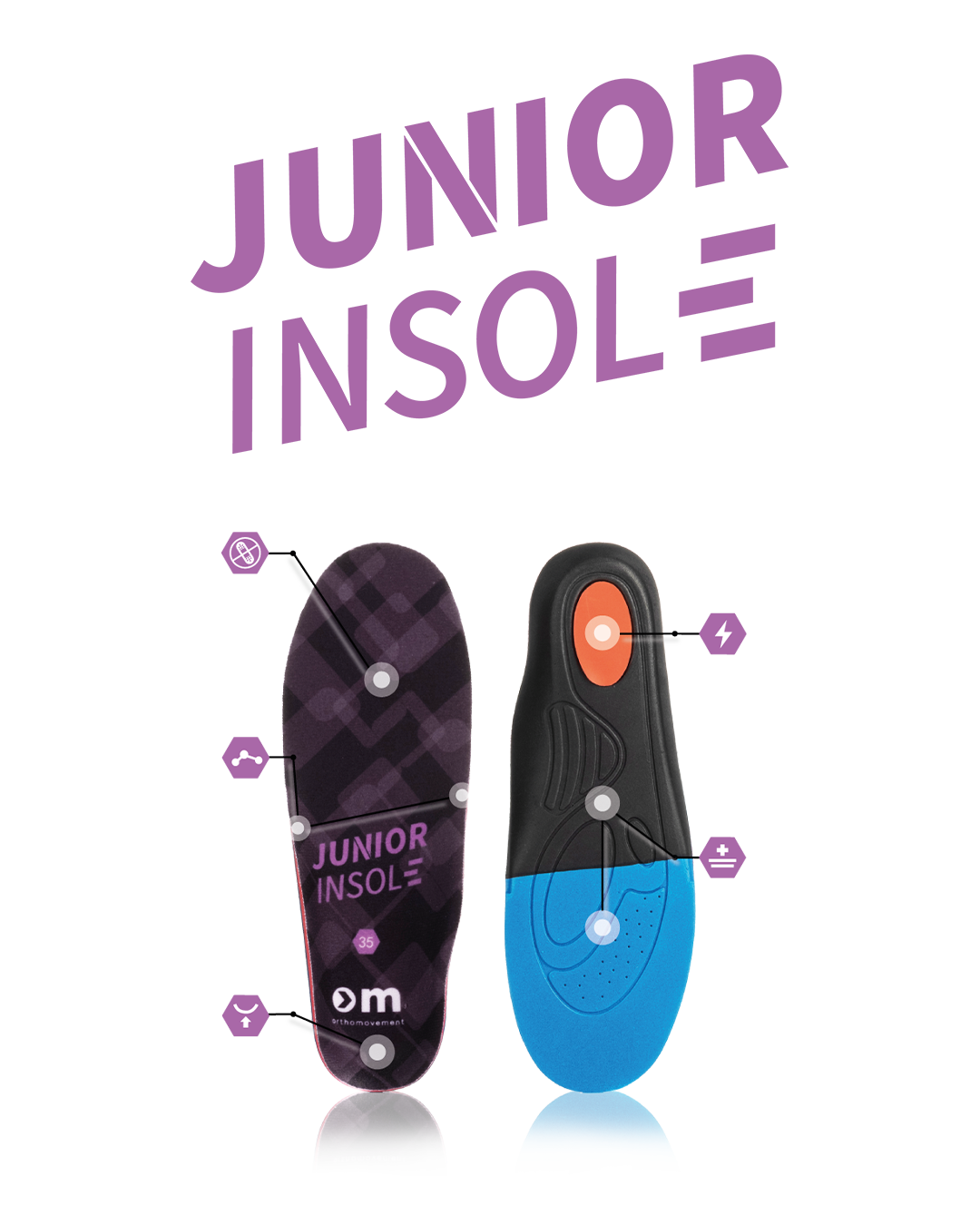 Description & Specs
We combine 30 years of orthopedic research with new innovative materials to provide insoles optimized for different activities. The product provides comfort and aligns movement in order to create better conditions for children and young adults who love to be active in school or doing sports. We hope that you'll love it!
Satisfaction guarantee
This product is covered by our satisfaction guarantee, which you can read more about here
The top cover minimizes the risk of chafing and blisters.
The longitudinal footrest support is uniquely designed to fit as many children's' & young adults' feet type as possible.
The anatomical heel cup distributes pressure under the heel, reducing the load by contracting the heel's fat pad and reinforcing its natural function.
Shock Absorbing & Stabilizing

E.V.A material provides a combination of extra support and shock absorption.
Unique shock absorbing zone reduces the load on the heel.
Cut along the edge to required size.

Tip: Use original insole as template.
Remove the existing insoles from your shoes. Place your new Junior Insoles in your shoes to make sure the size is correct. If necessary, trim your new Junior Insoles with scissors if they don't fit.

Tip: Use your original insoles as a template! Gradually increase the use of your new Junior Insoles, because there may be new load patterns on your body.

CLEANING & CARE: The product is not resistant to high temperatures. You can use lukewarm water and soap for cleaning. Dry at room temperature. Do not wash in a washing machine.

LIFE SPAN: Replace your insoles after 6-12 months or when they are showing signs of wear and tear.
EU 32-38, see size chart image for more size information.
Our mission at om is to break the human limits to experience more. Inspired by movement. Powered by passion. Move with us, and feel the joy.
More about OM