SUPER NYLEX®頂蓋由 SuperNylex® 製成,這是一種高質量的織物,對皮膚特別敏感,並具有光滑度,可將擦傷和水泡的風險降到最低。減震材料深藍色材料由高品質聚氨凝膠製成,是一種高質量的凝膠,具有更高的減震性,性能和耐用性。骨刺功能外腳跟環吸收震動,而內圓環則通過在腳跟周圍包含柔軟的組織,提供一個區域來輕柔地容納傷害。 減輕骨刺或腳後跟敏感區域的壓力。 可以幫助緩解腰部疲勞,腳跟...
SUPER NYLEX®Lapisan atasnya diperbuat daripada Super Nylex®, kain berkualiti tinggi yang sensitif pada kulit dengan kehalusan yang dapat meminimumkan risiko melecet dan bisul.BAHAN PENYERAPAN KEJUT...
Tiếng Việt: Heel Spur Pad Tech
SUPER NYLEX®Lớp bọc được làm từ chất liệu Super Nylex®, một loại vải fabric chất lượng cao - siêu nhạy cảm cho da với độ mềm mại giúp giảm thiểu cọ xát và phồng rộp.CHẤT LIỆU GIẢM SỐCChất liệu màu ...
ผ้า SUPER NYLEX ด้านบนสุดของแผ่นรองรองเท้าทำด้วยผ้า Super Nylex ซึ่งเป็นวัสดุคุณภาพสูงสามารถยึดติดผิวเท้าได้เป็นอย่างดี อีกทั้งยังมีความเรียบเนียนจึงช่วยลดความเสี่ยงที่จะทำให้เกิดอาการบาดเจ็บที่เท้...
Suomalainen: Heel Spur Pad Tech
SUPER NYLEX®Pinta on laadukasta Super Nylex® -kangasta, joka on pehmeytensä ansiosta erittäin hellä iholle ja ehkäisee näin hiertymien ja rakkojen syntymistä.ISKUJA VAIMENTAVA MATERIAALITummansinin...
Svenska/Norsk: Heel Spur Pad Tech Info
Powergel Heel Spur Pad är utvecklad med Ortho Movement teknik för att effektivt ta upp stötar och minska trycket för hälen, leder, ligament och ben. SUPER NYLEX®Toppskiktet/-laget är av Super Nyle...
English: Heel Spur Pad Tech Info
Ortho Movement is a Swedish brand with more than three decades of experience and knowledge in orthopedic technology. Powergel Heel Spur Pad is developed with Ortho Movement technology to effective...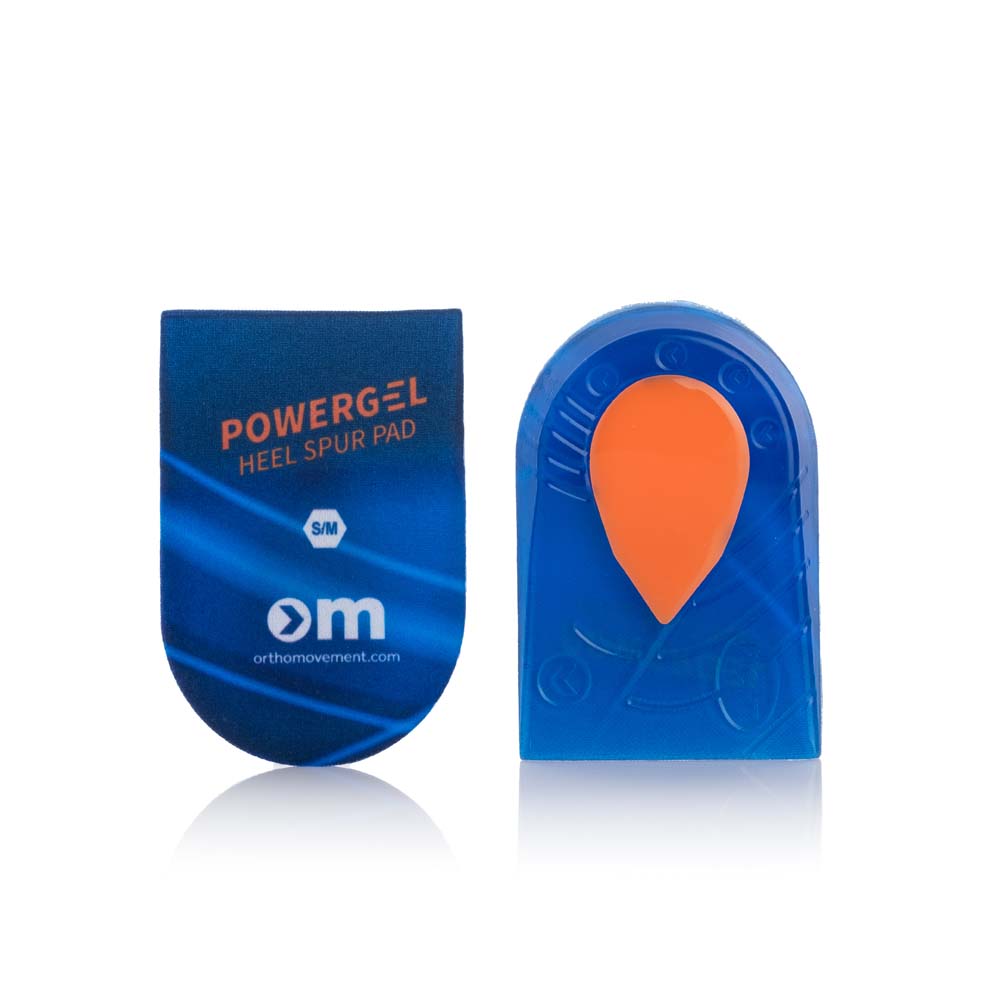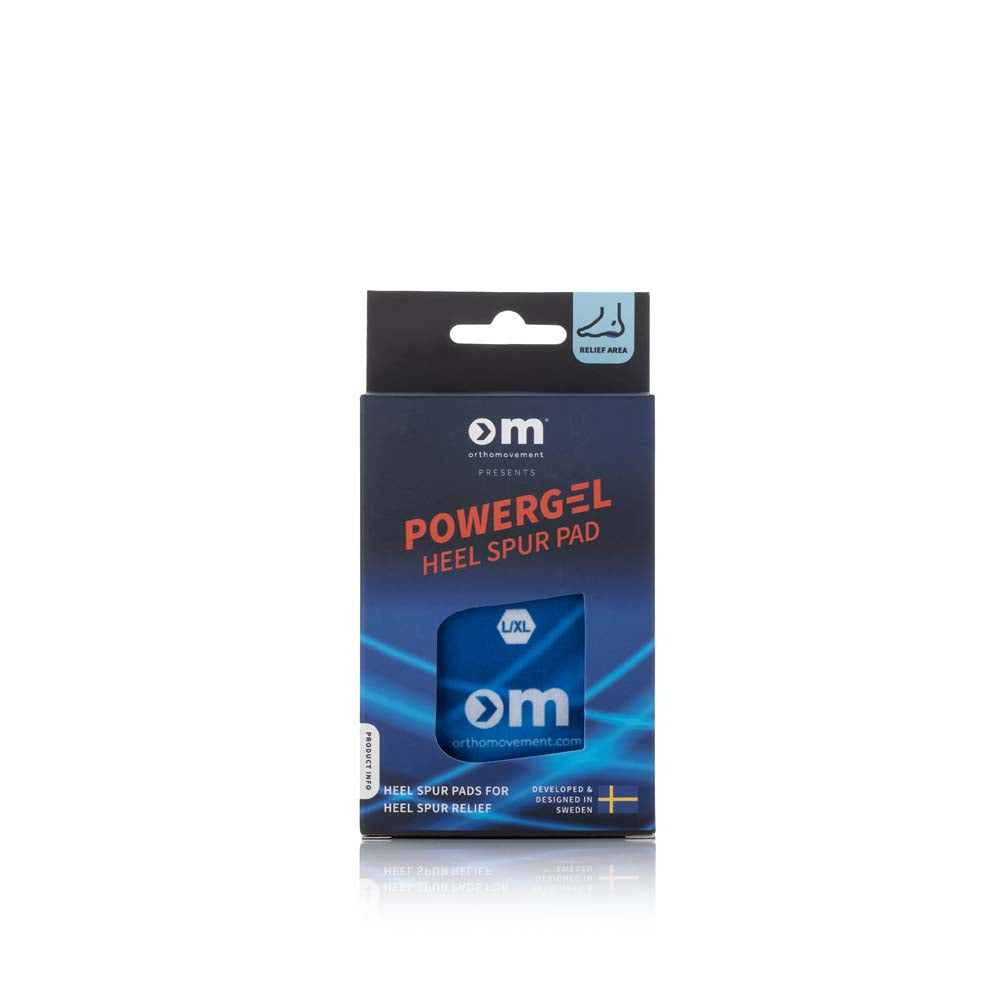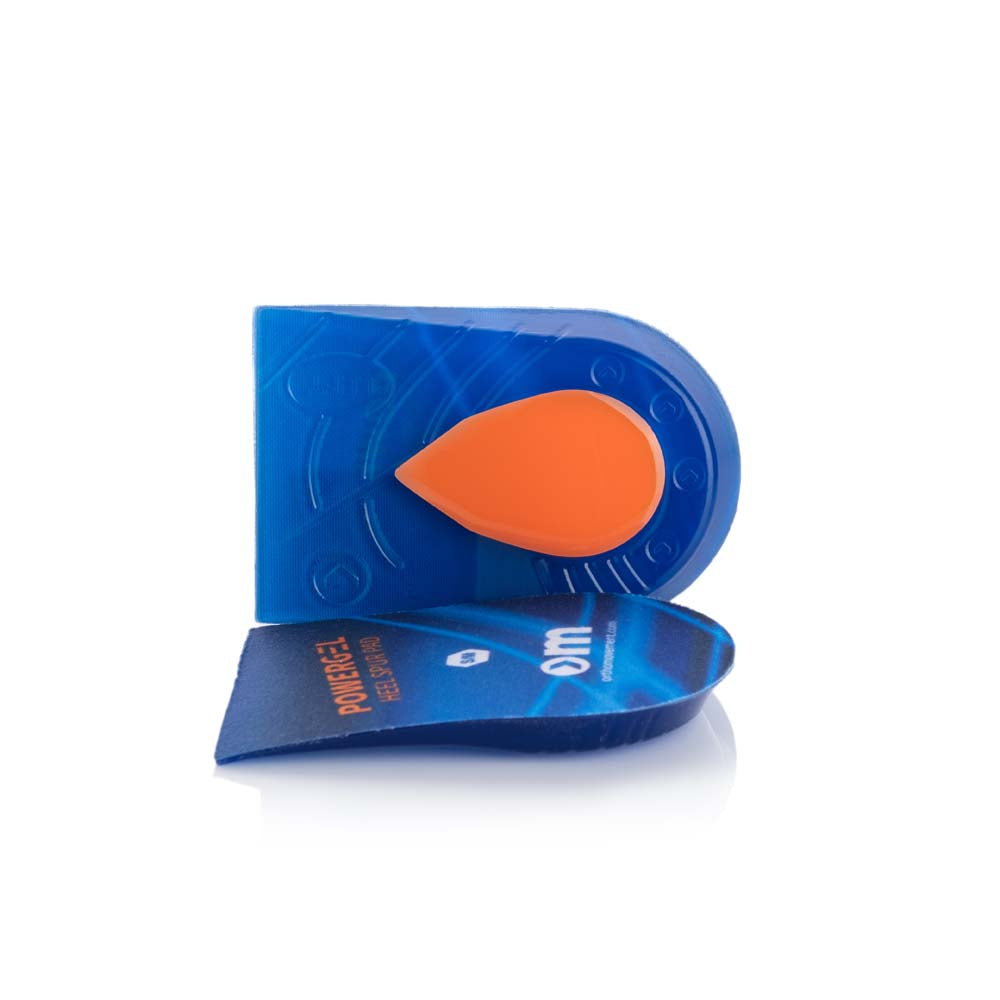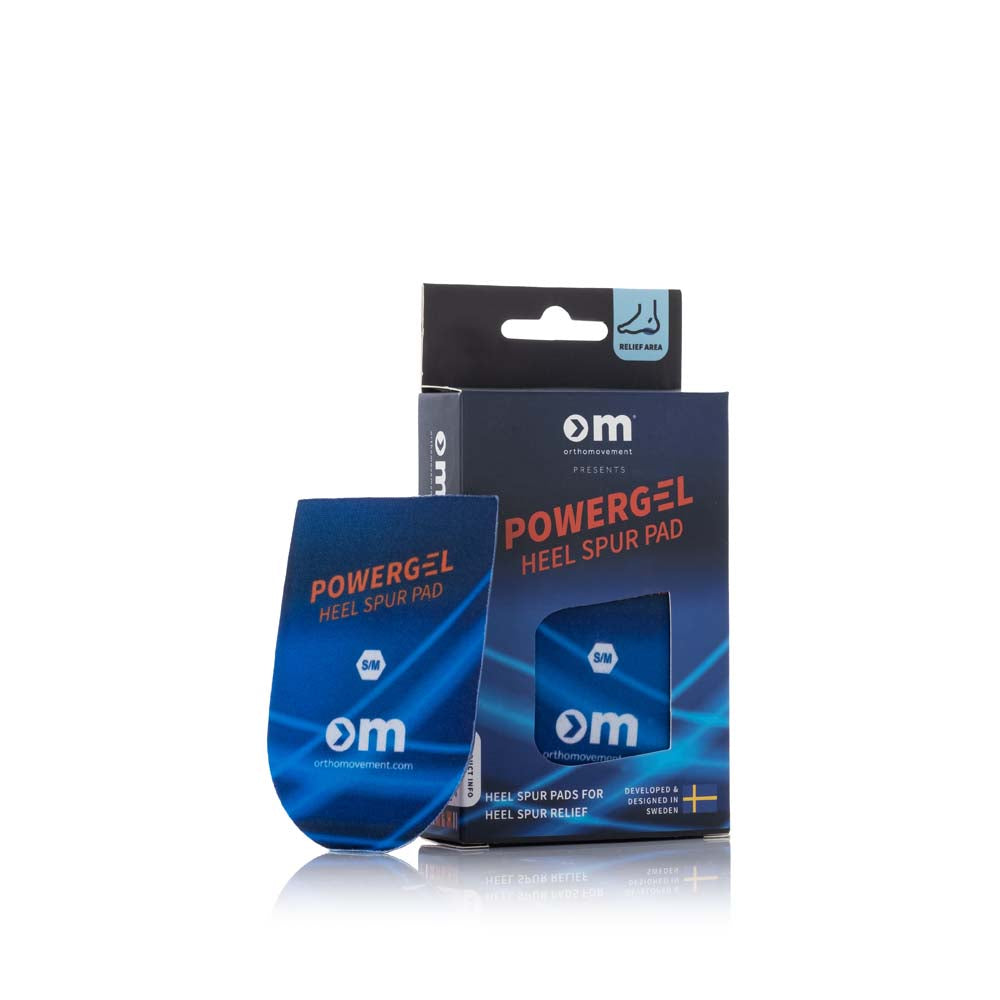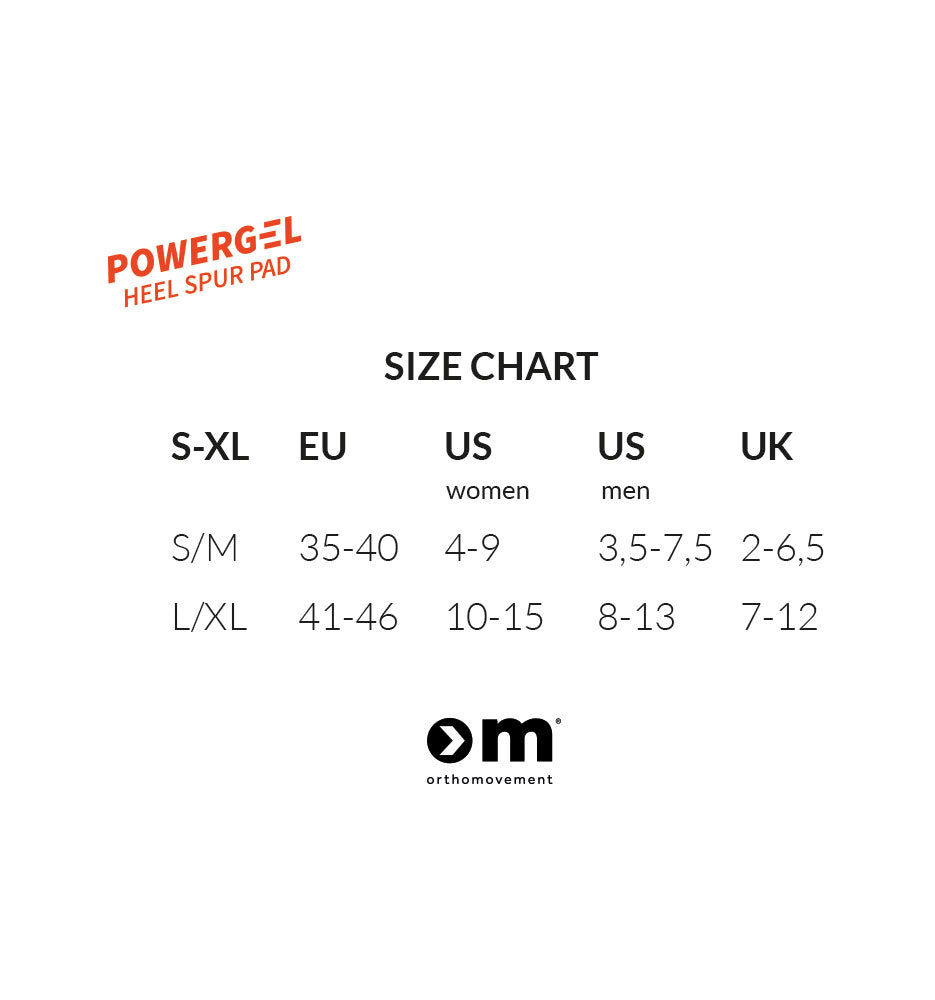 ---
Powergel Heel Spur Pad is developed with OM technology to effectively absorb shocks and reduce excessive pressure on your heel, joints and bones.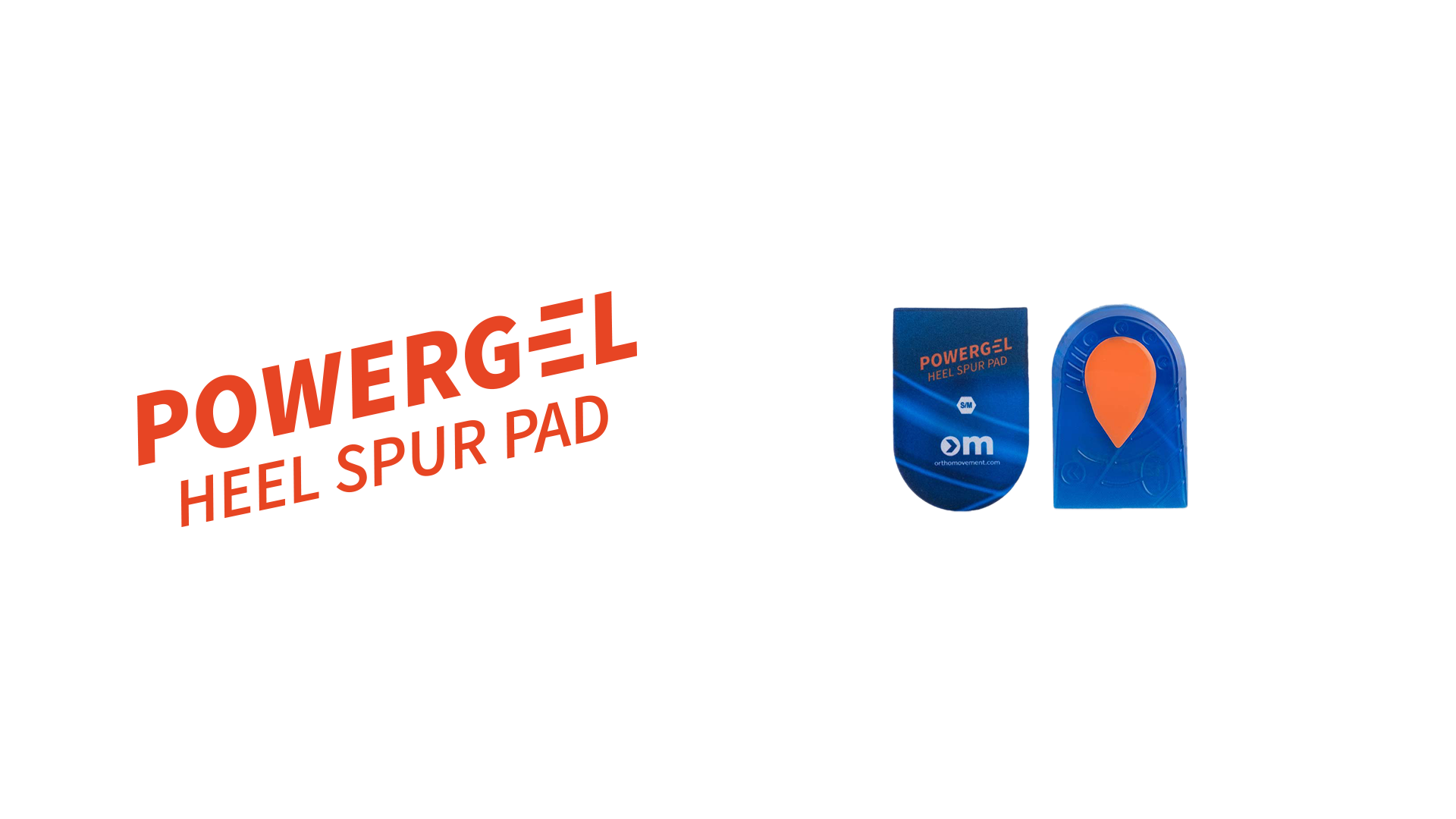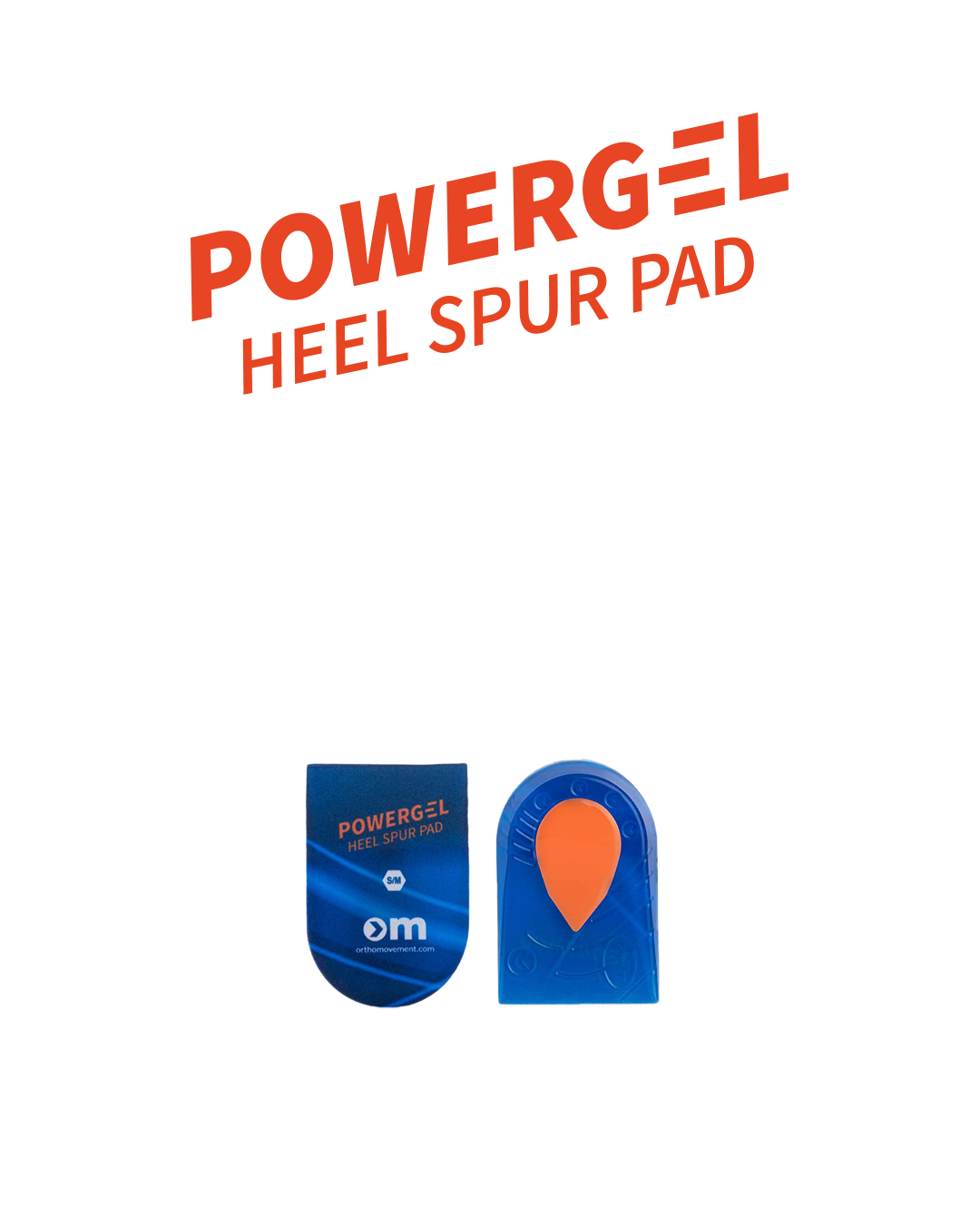 The top cover is made of a high quality fabric that is extra skin sensitive with a smoothness that minimize the risk of chafing and blisters.
The outer heel ring absorbs shock while inner circle provides an area to gently accommodate injury by containing soft tissue around heel. Relieves pressure on bone spur or in sensitive area of heel.
Remove the orange insert under the pad.
The Heel Spur Pad is designed to provide effective support even on the inside of the wedge for relief against plantar fasciitis, and vice versa.
Remove the plastic film and insert in the shoe and move it between all your shoes for better shock absorption and ensuring that it provides effective relief when walking and standing. It has a light adhesive surface which prevents it from moving its position within the shoe. They are always used in pairs to relieve both the right and left sides simultaneously.
If it gets dirty and loses its sticky surface, it can be washed with lukewarm water and mild soap solution.
See the size image for more information.
Our mission at om is to break the human limits to experience more. Inspired by movement. Powered by passion. Move with us, and feel the joy.
More about OM